Zeta Tau Alpha Honors Breast Cancer Awareness Month
During October, which is Breast Cancer Awareness month, Zeta Tau Alpha at the University of Georgia worked hard to raise money and awareness for their national philanthropy. One of Zeta's most popular philanthropy events, Diamond Challenge, raised nearly $13,000. Additionally, each chapter member was also responsible for their own fundraising campaign and the organization's total was close to $60,000.
Beyond raising money, the women of Zeta Tau Alpha find it extremely important to connect with breast cancer survivors by honoring them at their annual Survivor Dinner during Pink Week. "We invite loved ones who have battling or are battling this disease to come and speak to us. It allows every girl to have a personal connection to our philanthropy. 1 in 8 women are affected with breast cancer. Everyone knows someone," said Skylar Stephens.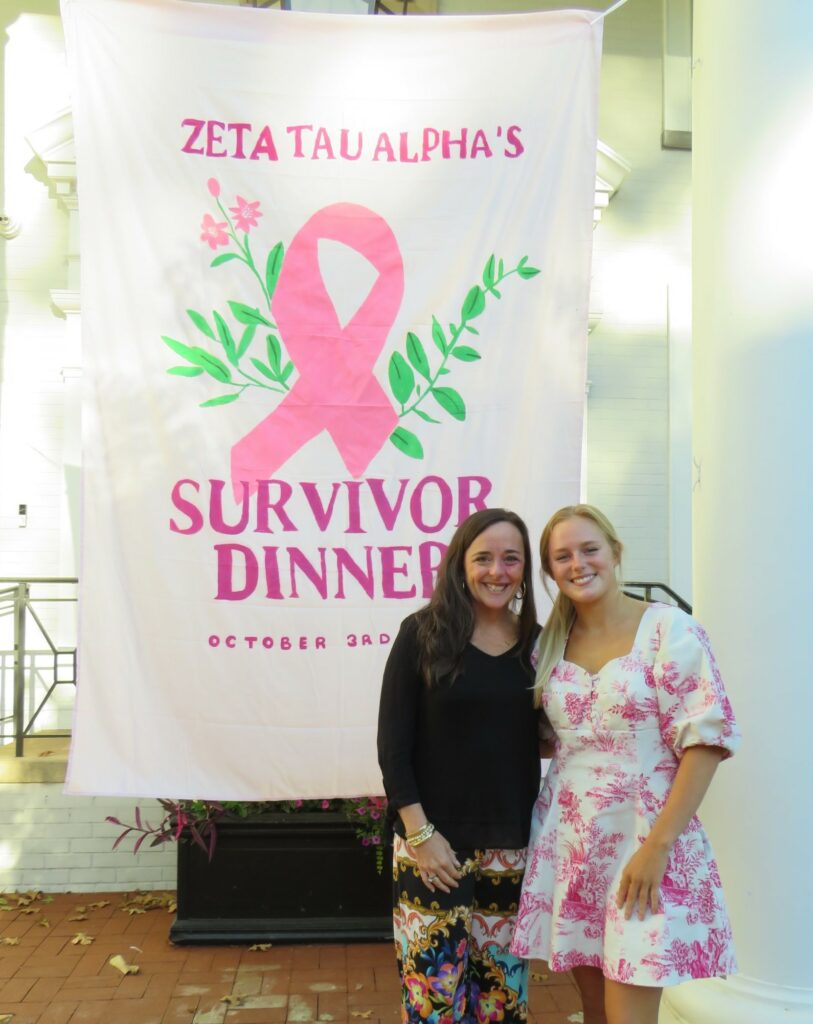 The women of Zeta are also passionate about breast cancer prevention and offer a quiz for women that allows them to know how at risk they are. They presented this quiz throughout the month of October at any of their events. Prior to this year's UGA Football Pink-Out Game, they handed out pink Breast Cancer Awareness ribbons to fans. The chapter also had a physician come to their house to speak about awareness.