The University of Georgia
The Interfraternity Council is a self-governing body representing
the 26 member fraternities at the University of Georgia
153 Tate Student Center
University of Georgia
Athens, GA 30602
IFC Academics and Scholarship
Each student at the University of Georgia has the primary goal of obtaining a degree and an education; therefore, the fraternity system takes seriously its role in helping its members excel academically. Many chapters encourage scholastic and academic achievement by maintaining incentive programs for brothers who excel in the classroom, pairing together study partners, and developing tutoring programs that are designed to fit the needs of each chapter member.
The fraternity system has been successful in using these and other programs to help brothers reach their full, academic potential. This success can be illustrated by the average fraternity man's scholastic GPA, which has been higher than the average University man's scholastic GPA for the past thirty years. In addition, the IFC requires its fraternities to achieve a 3.0 chapter grade point average in order to have social privileges. No matter what field of study, the Interfraternity Council will provide its members with resources and support that will help them excel in the classroom.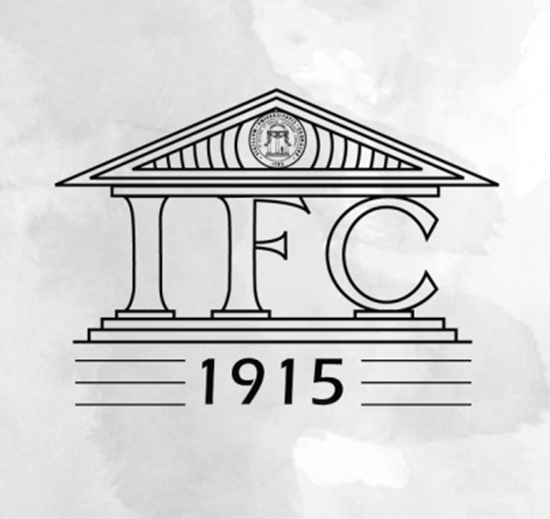 Patrick Mell Leadership Fund, est. 2002
APPLICATIONS FOR THE SCHOLARSHIP ARE CURRENTLY AVAILABLE 

The purpose of the annual Patrick Mell Leadership Fund is to honor the late Patrick Mell, Chancellor of the University of Georgia, and his efforts to recognize the goals of fraternities like brotherhood, character development, and leadership development as honorable and should be promoted to the student body of UGA. 
The selection committee for Mell Scholars is seeking both nominations and applications from students, advisors, and alumni to provide the annual scholarship to students of the University of Georgia who are in their third or fourth year and have shown a demonstrated record of contributions to and leadership in their fraternity chapters, the Greek Community, and on campus.