Greek Life Staff Directory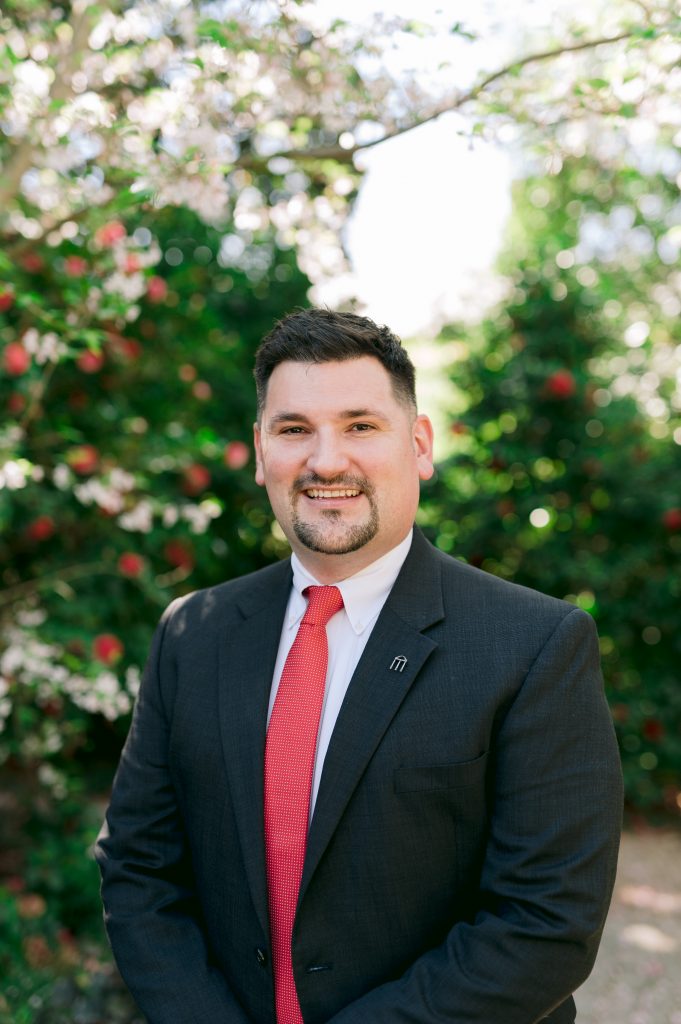 Joshua Welch Joshua.Welch@uga.edu
Director of Greek Life (706) 542-4612

As the director of Greek Life, Joshua is responsible for strategic oversight of Greek Life Office operations and leads a team of talented professionals who work to create meaningful fraternity and sorority experiences for the 7500+ students involved in the Greek community. Through his personal and professional experiences, Joshua has come to believe that the fraternity and sorority experience, rooted in values, uniquely equips students to become impactful and multifaceted leaders.
Prior to arriving at UGA in the spring of 2020, Joshua served as the associate director of fraternity and sorority life at North Carolina State University where he oversaw fraternity and sorority housing initiatives, alcohol and other drug prevention education for the department, and as a liaison to alumni advisors and house corporations and the department. Over the past 12 years of his career in higher education, Joshua has worked at a variety of institutional types, including campus and headquarters-based positions.
Joshua's professional involvement includes volunteer roles in the Association of Fraternity and Sorority Advisors where he has served as a representative to the Nominating & Election Committee and the Professional Development Committee exploring core competencies of the profession for fraternity and sorority advisors. He is a 2020 Recipient of the Sue Kraft Fussell Distinguished Service Award from the Association of Fraternity and Sorority Advisors.
Joshua received his bachelor's degree in marketing and a Master of Education with a specialization in College Student Personnel from Western Carolina University
Montrez L. Greene, M.Ed.                                                                       Montrez.Greene@uga.edu
Assistant Director & Advisor to the NPHC & MGC                                   (706) 542-4612

       As an Assistant Director in the Greek Life Office, Montrez primarily advises the National Pan-Hellenic Council (NPHC) and the Multicultural Greek Council (MGC). In addition to the advisement of his two councils, Montrez also oversees the Greek Life Office's annual Greek Day of Service, which sees members from all four councils volunteer across the community for several hours each Spring. 
       Prior to arriving at UGA in the spring of 2017, Montrez served as an Area Coordinator for Residence Life at the College of Charleston where he oversaw fraternity and sorority housing. In that role, he worked with Greek organizations on risk management, alcohol prevention, and leadership development. Montrez received a bachelor's degree in Media Studies from the College of Charleston and a Master of Education degree, with a specialization in Student Affairs & Higher Education Counseling, from the Citadel.
       As a member of a Greek organization himself, Montrez understands the importance and positive impact fraternities and sororities can have.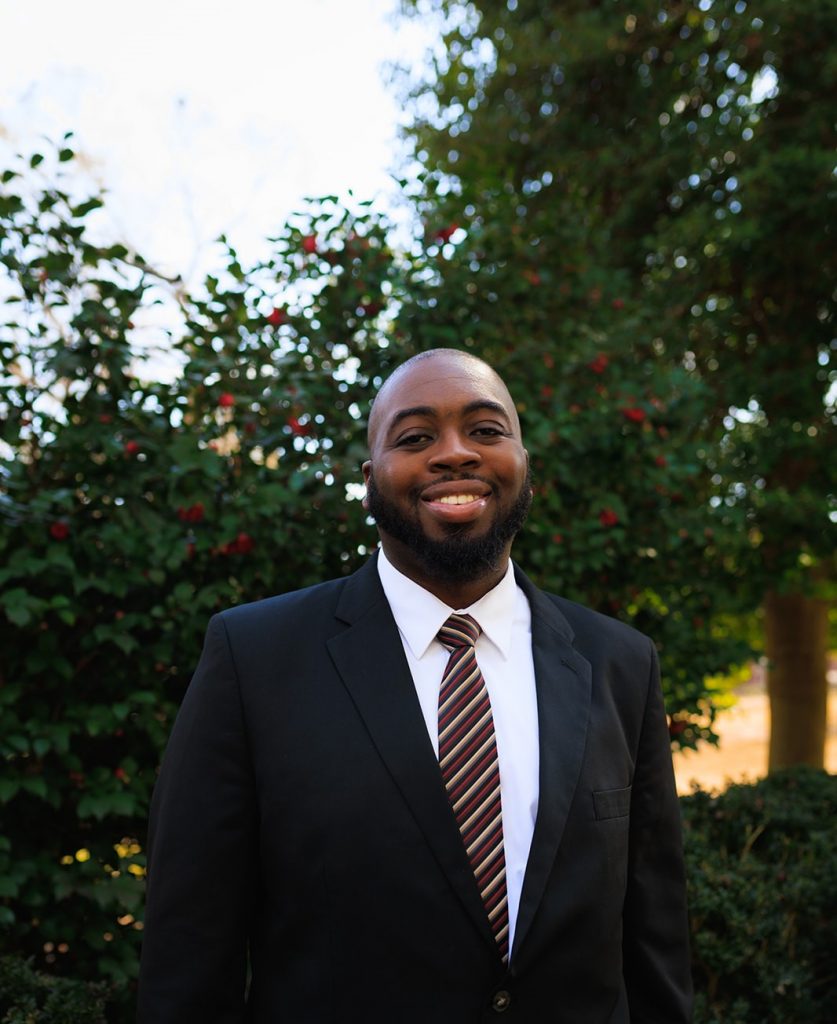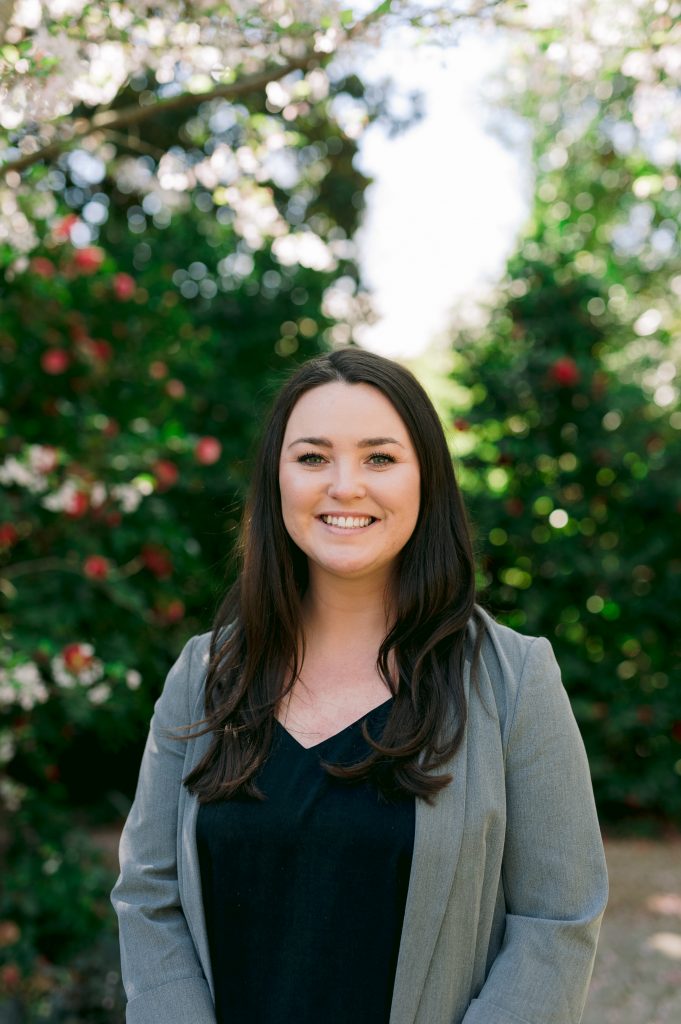 Kara Rex, M.Ed.                                                                                                 Kara.Rex@uga.edu
Assistant Director & Advisor to the Panhellenic Council                                     (706) 542-4612

       As an Assistant Director and the Advisor to the Panhellenic Council, Kara supports the Panhellenic Council Executive Board and 19 nationally affiliated women's fraternities, totaling over 5,000 undergraduate women. In her role, Kara creates, executes, and supports initiatives in areas such as risk management, membership recruitment, overall member development, diversity, equity and inclusion, officer training, and chapter development. She also works to support UGA Miracle, which raises money and awareness for Children's Healthcare of Atlanta. Kara also represents the Greek Life Office on the Digital Engagement Collaborative which forms digital engagement strategies and coordinates digital engagement efforts for both division-wide initiatives and individual departments.
       Originally from West Branch, Iowa, Kara received her B.S. in Agriculture and Society and Political Science, with a minor in Sociology from Iowa State University and her M. Ed. in Higher Education Leadership from Texas Christian University. As an undergraduate student, Kara joined Pi Beta Phi Fraternity for Women and was involved as a leader in her chapter and on the Panhellenic Council. This experience ignited her passion for Student Affairs. Prior to her time at UGA, Kara served as the Graduate Advisor for Panhellenic and as a Graduate Hall Director at Texas Christian University.
       Kara enjoys working with the talented student leaders on campus and being a part of their journey at UGA. She looks forward to watching the organizations within Greek Life continue to grow and evolve.
B. Logan Morrison, M.S.Ed.                                                                  BLogan.Morrison@uga.edu
Assistant Director & Advisor to the IFC                                                   (706) 542-4612

       The Assistant Director, in their capacity as Advisor to the Interfraternity Council, supervises the inner workings of the council's executive leadership, advocates for the twenty-six (26) IFC chapters represented at the University, and works to incorporate strategic growth, leadership development, and health/safety practices into the community of 2,626 undergraduate men. Additionally, Logan supervises Chandler Crean (one of the Office's graduate assistants), supports the Order of Omega, teaches the 8-week Emerging Greek Leaders (EGL) course, facilitates Greek Fellow mentorships, and serves on the Learning Collaborative within Student Affairs (SA) at the University. 
       Originally from North Carolina, Logan received his B.A. in English Literature, with a minor in Philosophy from Western Carolina University and his M.S.Ed. in Educational Leadership & Policy Analysis with a concentration in Higher Education from the University of Missouri. As an undergraduate student, Logan joined Sigma Chi Fraternity and was heavily involved in his chapter, on the Interfraternity Council, and in the community. Prior to his time at UGA, Logan worked in Advancement at the University of North Carolina (Charlotte), Accountability and Chapter Services Departments at Sigma Chi Fraternity Headquarters, and advised the Multicultural Greek Council and Interfraternity Council at the University of Missouri.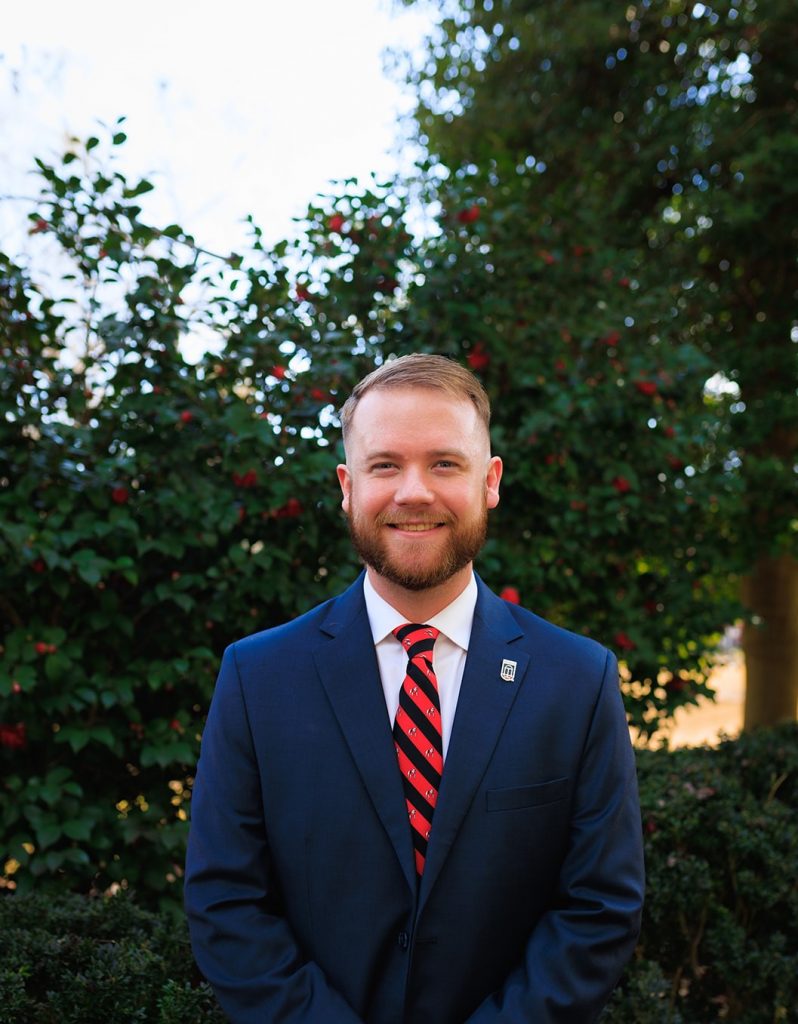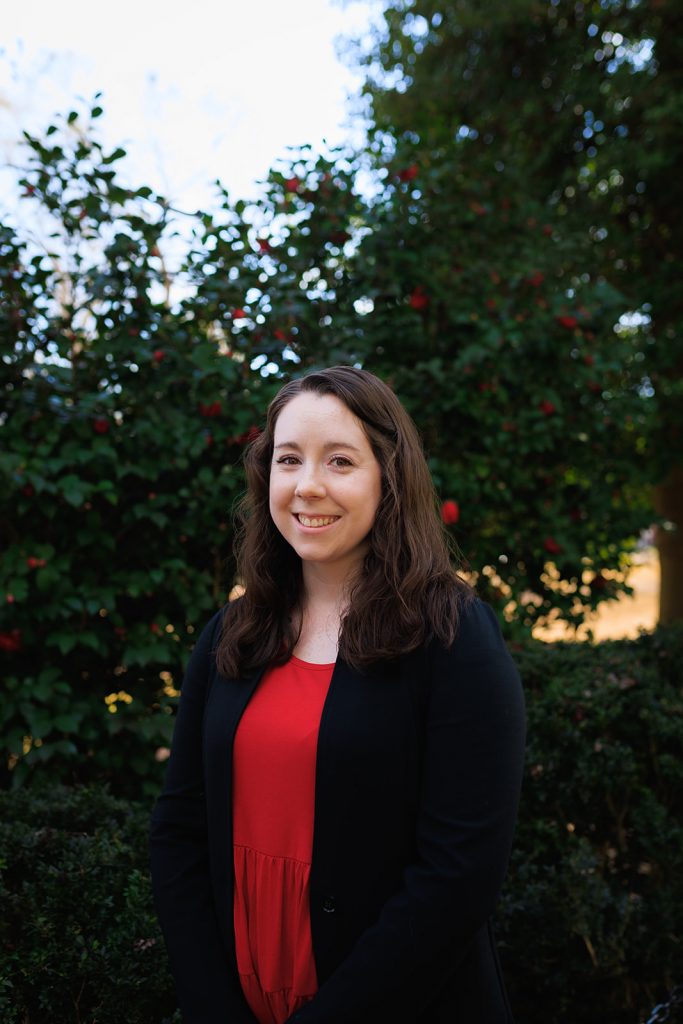 Katie Kallal                                                                                                      Katie.Ricks@uga.edu
Administrative Associate                                                                                  (706) 542-4612
As Administrative Associate, Katie welcomes everyone into the GLO and responds to or directs any inquires related to UGA Greek Life. She is responsible for managing and advising office related financials, policies, and programming activities and events. In addition to being the administrative support for five full-time staff members and three graduate assistants, she supervises four office student workers and oversees roster management of our 65 organizations.  
Katie joined the Greek Life Office with past professional experience in Athletics/Event Management, having received her bachelor's degree in Sport and Entertainment Management from the University of South Carolina.
Worth VanLinden                                                                            William.VanLinden25@uga.edu
Coordinator for Greek Housing Management                                  (706) 542-4612
       As the Coordinator for Greek Housing Management, Worth manages the operations for all on-campus Greek housing, interviews and supervises house directors, and collaborates with many offices across campus to ensure that each on-campus Greek house is well taken care of inside and out. He also works to support the Greek Life Office as a whole, including assisting with council executive interviews, helping plan leadership retreats, and broader office initiatives.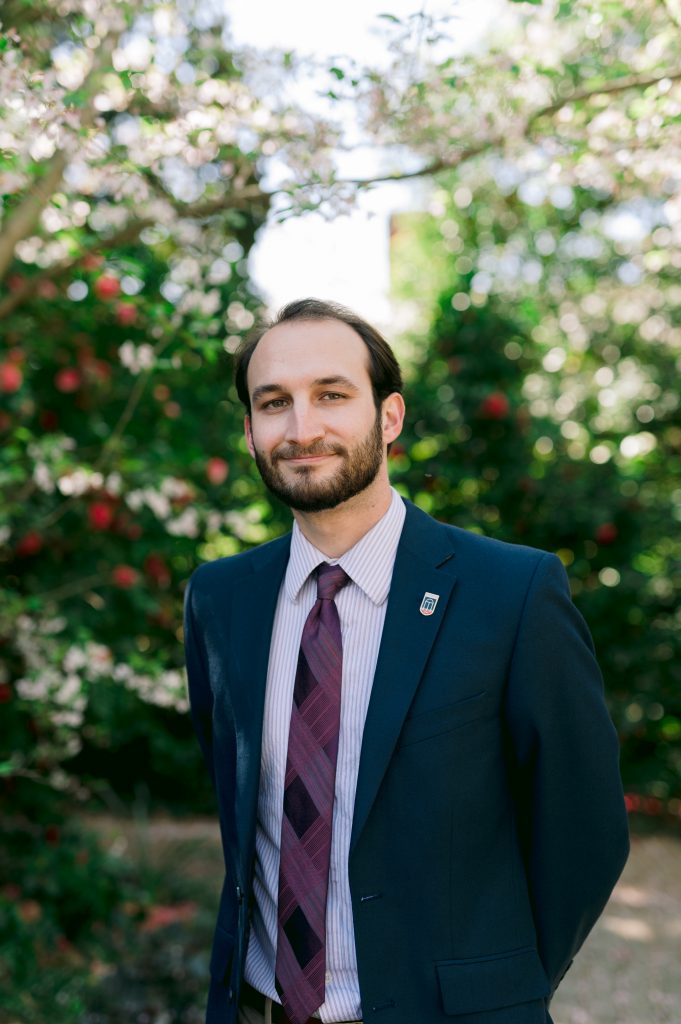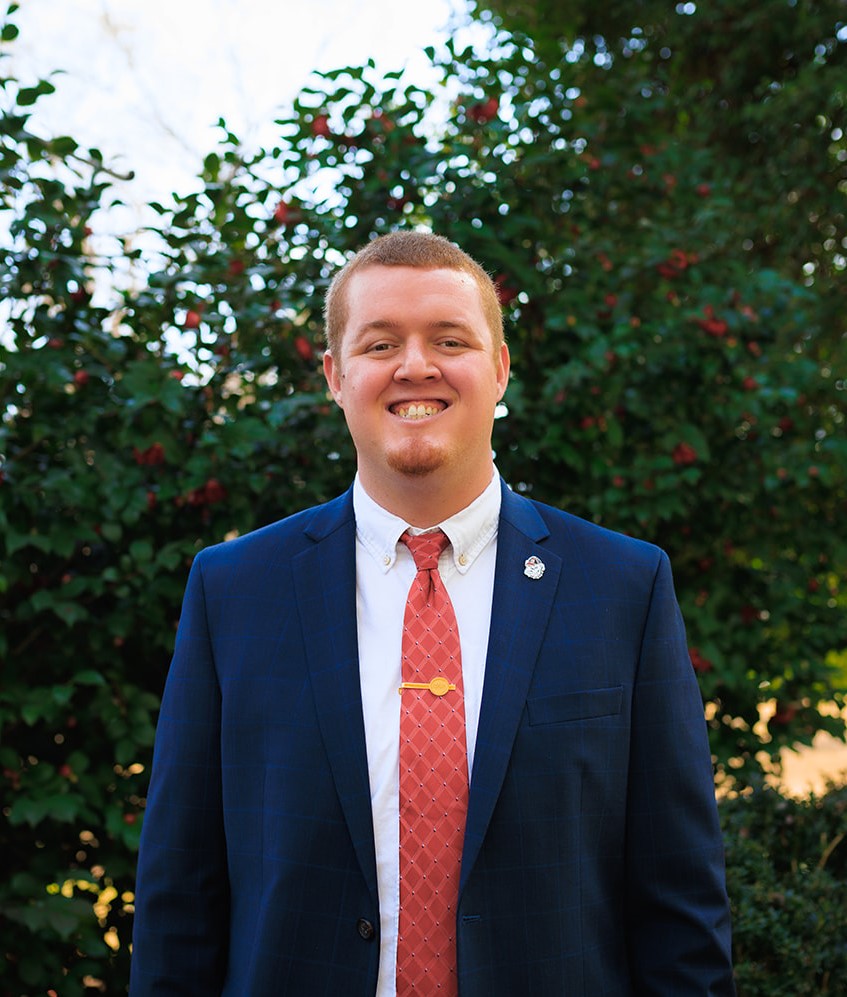 Chandler Crean                                                                                                    CCrean@uga.edu
Graduate Assistant – Governing Councils                                                             (706) 542-4612