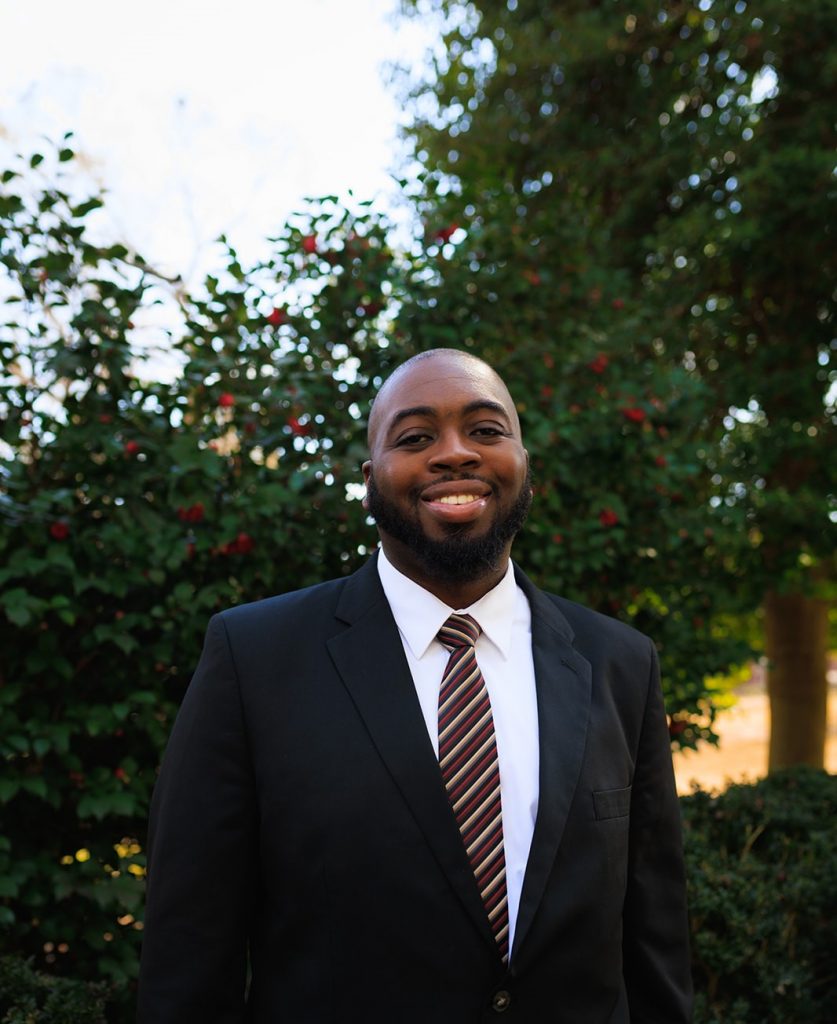 Montrez L. Greene, M.Ed.
Assistant Director & Advisor to the NPHC & MGC

As an Assistant Director in the Greek Life Office, Montrez primarily advises the National Pan-Hellenic Council (NPHC) and the Multicultural Greek Council (MGC). In addition to the advisement of his two councils, Montrez also oversees the Greek Life Office's annual Greek Day of Service, which sees members from all four councils volunteer across the community for several hours each Spring.
Prior to arriving at UGA in the spring of 2017, Montrez served as an Area Coordinator for Residence Life at the College of Charleston where he oversaw fraternity and sorority housing. In that role, he worked with Greek organizations on risk management, alcohol prevention, and leadership development.

Montrez is a proud Charlestonian and received a bachelor's degree in Media Studies from the College of Charleston and a Master of Education degree, with a specialization in Student Affairs & Higher Education Counseling, from the Citadel.

Contact: Montrez.Greene@uga.edu | (706) 542-4612