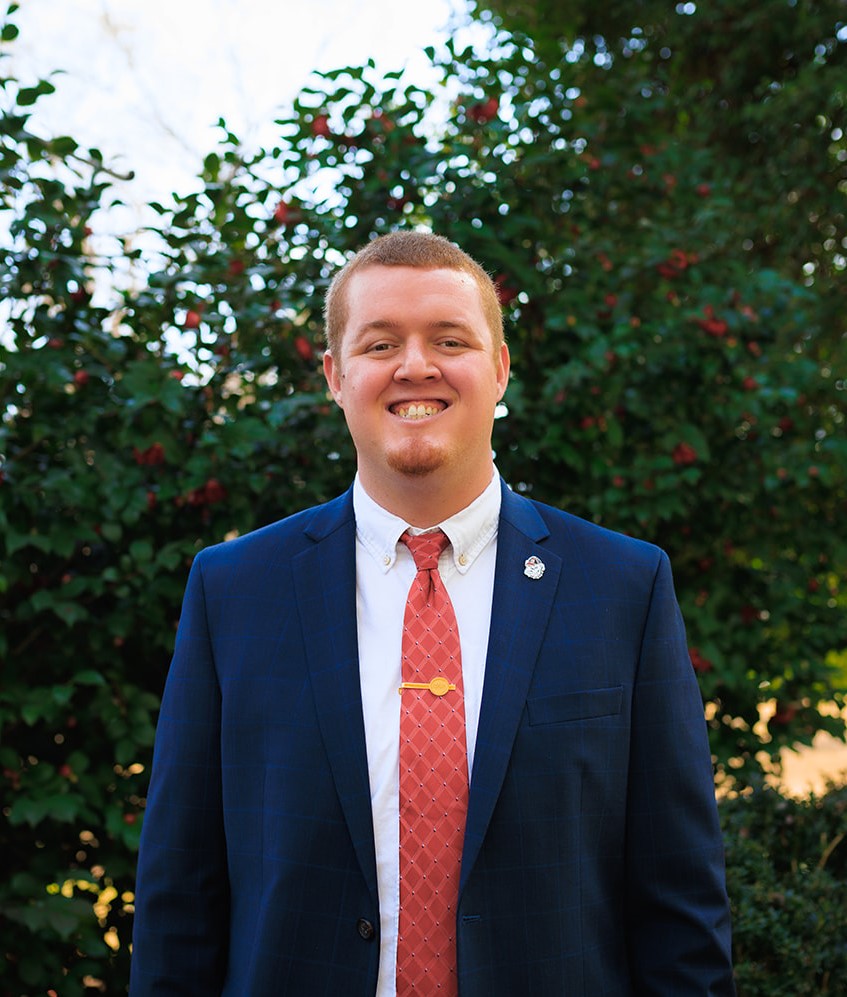 Chandler Crean
Graduate Assistant – IFC/NPHC & Greek Housing Management

As the Graduate Assistant working with our governing councils (IFC & NPHC), Chandler provides support for various projects regarding scholarship efforts, recruitment and intake, and the planning and implementation of training programs and leadership retreats such as Emerging Greek Leaders, the Greek Leaders Retreat, and SGLA. Chandler also advises Order of Omega, which recognizes members of our community who have exemplified high standards in the areas of scholarship, leadership, and involvement within their respective organizations and within the Fraternity/Sorority, campus, and local community.
The coordinator for Greek Housing Management manages the operations for all on-campus Greek housing, interviews and supervises house directors, and collaborates with many offices across campus to ensure that each on-campus Greek house is well taken care of inside and out. They also work to support the Greek Life Office as a whole, including assisting with council executive interviews, helping plan leadership retreats, and broader office initiatives.
Originally from Fayetteville, North Carolina, Chandler attended the University of North Carolina at Charlotte where he was initiated into Pi Kappa Phi and graduated in May of 2020 with a B.S.B.A. in Management with a concentration in Organizational Management. After graduation, Chandler worked with Pi Kappa Phi until May 2021 as a Leadership Consultant & Chapter Relationship Manager where he supported 28 chapters from across the United States. Chandler began his graduate program and assistantship in August of 2021 with plans to graduate with his M.Ed. in College Student Affairs Administration this upcoming May and will begin the job search with hopes to continue to work in Fraternity & Sorority Life.

Contact: CCrean@uga.edu | (706) 542-4612