WHY SHOULD I JOIN A SORORITY?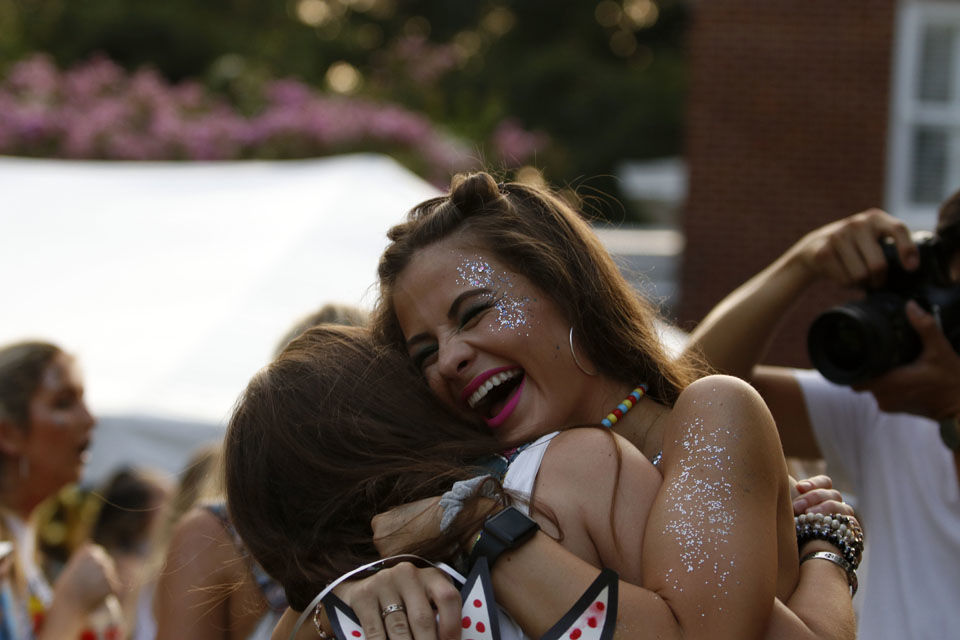 By joining the Greek community, a wealth of opportunities will be awaiting you. You will have the chance to develop new friendships, take part in meaningful campus activities and community service events, and develop your leadership skills. Sororities were founded on the principles of scholarship, leadership, community service, and development of lifelong friendships. All sororities have something unique to offer, and membership in a sorority will add a new dimension of leadership, academic involvement, and fun to your college career.
In order to join, you will need to participate in recruitment, which is when chapters select their new members. For more information, please choose which term you are considering participating in recruitment below. 
University of Georgia Panhellenic Recruitment is open to all enrolled UGA women regardless of race, religion, color, age, national origin, disability, or veteran status.