2020 PANHELLENIC EXECUTIVE COUNcil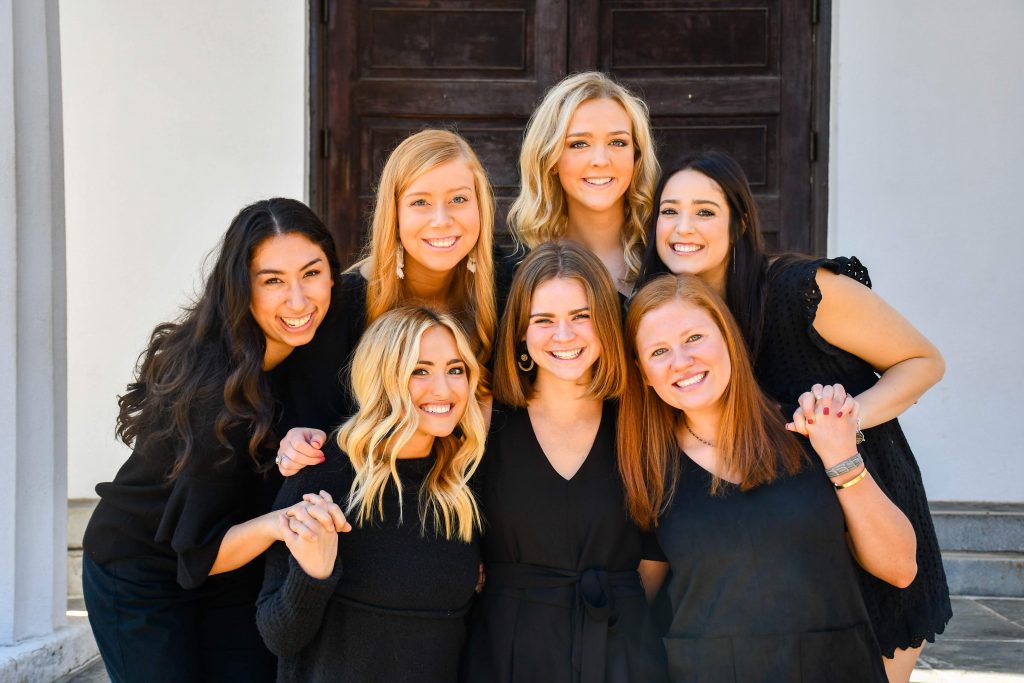 Jennings is a junior from Atlanta, Georgia, majoring in Journalism with a minor in Art History and certificate in Personal and Organizational Leadership. On campus, Jennings is a Communications Intern for the Institute for Leadership Advancement, involved with Order of Omega and also serves as a Student Panelist for the Office of Academic Honesty. She is honored and humbled to serve the Panhellenic Community as the 2020 President, and strives to embolden their values of leadership, diversity, scholastic achievement and service. Jennings says that her experiences as a Panhellenic woman have been some of the most formative of her college career and she is excited to support and promote the vast network of these incredible women! When she isn't in the Greek Life Office, you can find Jennings spending time with her friends at her favorite Athens restaurants, such as The World Famous or the Royal Peasant, or enjoying Athens like a local at the Botanical Gardens or the Georgia Museum of Art. Jennings is incredibly excited to be a part of all the things Panhellenic will accomplish this year!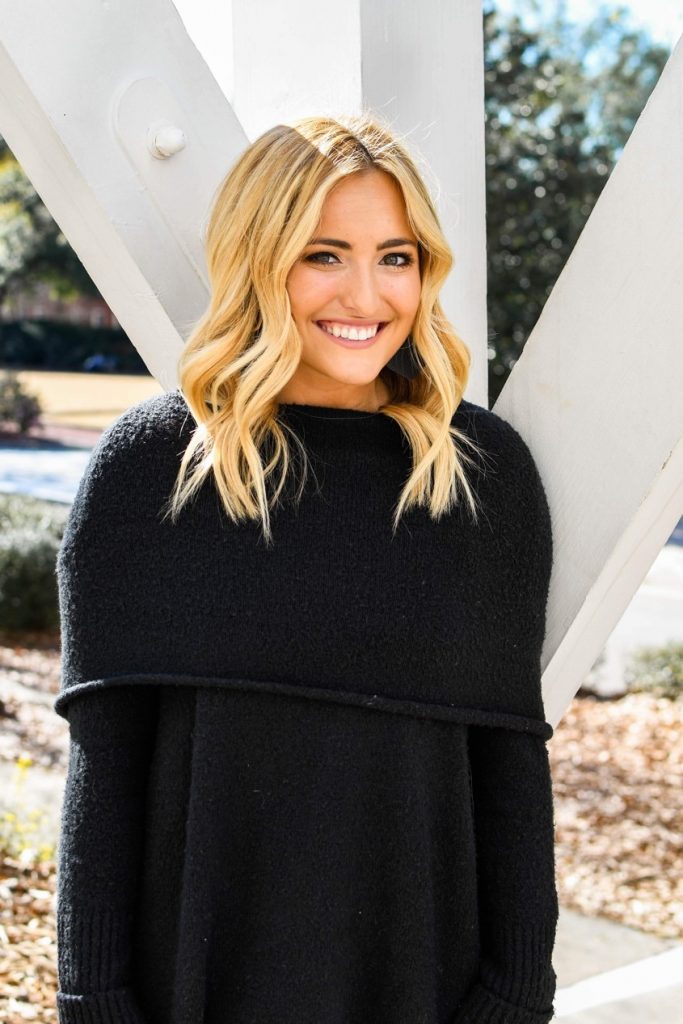 Jenna Wilson is a third-year Marketing Major with an Emphasis in Professional Sales and a Certificate in Personal and Organizational Leadership and Entrepreneurship. During her time at Terry, Jenna has been an Institute for Leadership Advancement Fellow, Terry Ambassador, and Terry College of Business Mentor. Additionally, Jenna is so excited to serve as the Vice President of Recruitment for the UGA Panhellenic Council after having represented Alpha Omicron Pi on the council for three years. When she isn't busy on campus, Jenna loves to eat good food (Shokitini, Chipotle, Last Resort) or take a dance class! Jenna can't wait to give back to the Panhellenic community that has shaped her college experience. Her mission is to provide a positive, welcoming, and lively experience for all 1500+ potential new members and 5000 active ones as well. She thanks everyone who has helped her to get to this point and says Go Dawgs!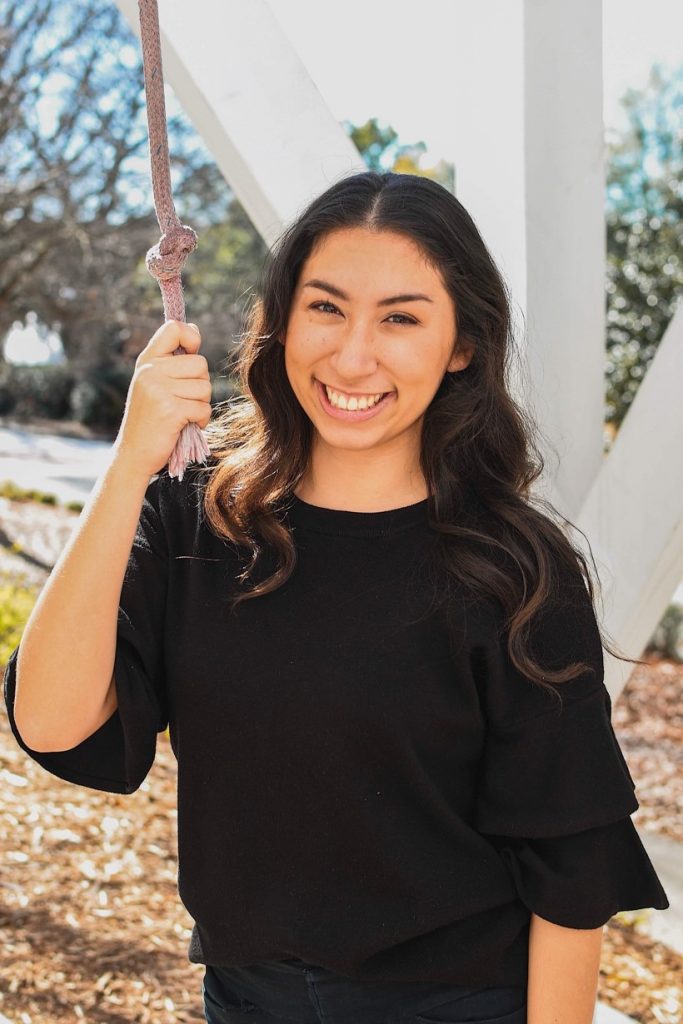 Francesca Dellasala is a third year from Johns Creek, GA majoring in Plant Biology with a minor in Dance. Most days you'll find her in the GLO, dancing, or trying out a new recipe in her kitchen. On campus, Francesca is involved with the Ballroom Performance Group and you might see her working at Tate Chick-fil-a! This year, Francesca is overjoyed to get to serve the Panhellenic and Greek community as Vice President of Administration. She says as admin her job is to oversee the council delegates and committees, but even more so she wants to serve as a communication line between the greek councils and university staff. Francesca can't wait to see all the amazing things Panhellenic will achieve this next year, and the growth of the greek community as a whole!
Vice President for Recruitment Counselors
vprcuga@gmail.com
Meredith is a junior from Gainesville, Georgia, majoring in Public Relations with minors in Communication Studies and Classical Culture. Meredith is a member of Order of Omega and is involved with the Clarke County Mentoring program. Her experience as a 2019 Gamma Chi is the driving force behind her decision to serve as the Vice President of Recruitment Counselors. She says that Gamma Chis not only play an integral role in the recruitment experience of PNMs, but also in their future years at UGA. Meredith wants to make the process a positive experience for the thousands of women involved by selecting the most dedicated, encouraging Panhellenic women to serve in this role. She wants all PNMS to feel supported throughout the recruitment process. When Meredith isn't busy training the Gamma Chis, you can find her at lunch with friends or on a walk down Milledge. Meredith is so grateful for the opportunity to serve this community and is dedicated to making UGA Panhellenic the best it can be.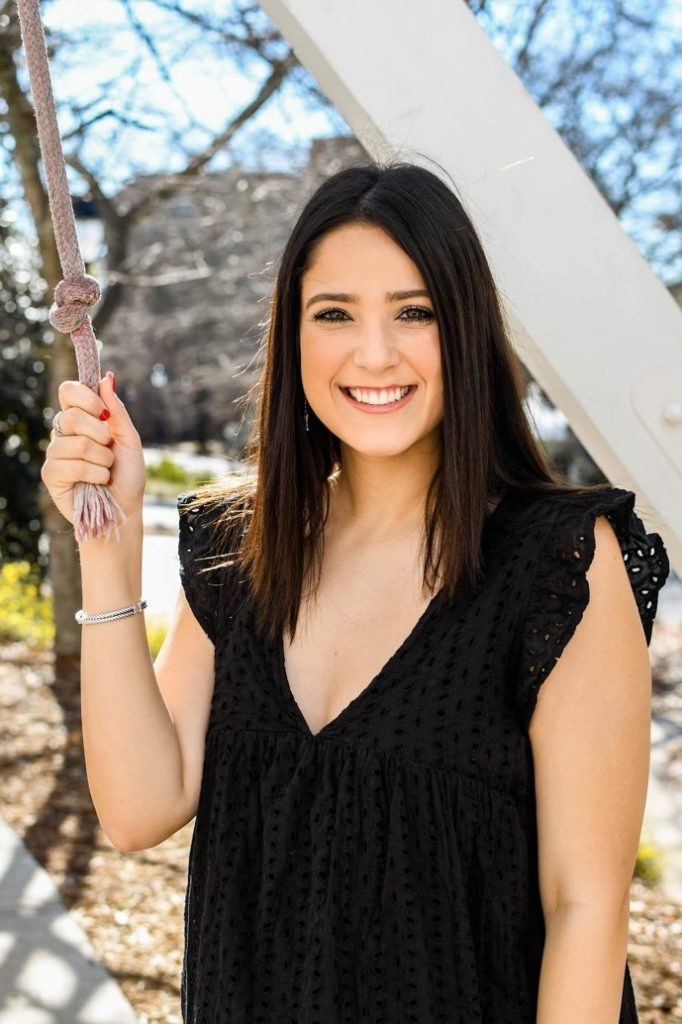 Ava is a junior from San Diego, California, majoring in Health Promotion with an emphasis in Behavioral Medicine. Outside of Panhellenic, Ava is involved in UGA Miracle, Order of Omega, and American Medical Student Association. Ava is an avid music lover and foodie, so you can probably find her downtown at a new restaurant or at a country concert at the Georgia Theater. As for serving as the Vice President of Standards, she is very excited to serve the organization that has brought her an abundance of support, friendships, personal and professional growth, and lifelong memories. She is honored to give back to the organization that has already given her so much and is very humbled to be able to help lead over 5,000 intelligent, strong, and driven women!
Holly is a junior from Augusta, Georgia, earning a Double Dawg Degree in Early Childhood Education. She is incredibly honored to serve on the Panhellenic Executive Council this year and cannot wait to give back to the organization that has impacted her the most! Outside of Greek Life, Holly is a member of UGA's Club Swim Team where she currently serves as the team's treasurer. She is an avid Georgia Football fan and spends every Saturday in the fall cheering on the dawgs, whether at home or away. In her spare time, she enjoys cooking, hiking, swimming, and taking spin classes. She also enjoys traveling to new places and plans to spend her summer studying abroad in Australia. Holly is so excited to work with all 19 Panhellenic sororities to promote the wonderful aspects of Greek Life and to show how powerful and unique every sorority woman truly is. GO DAWGS!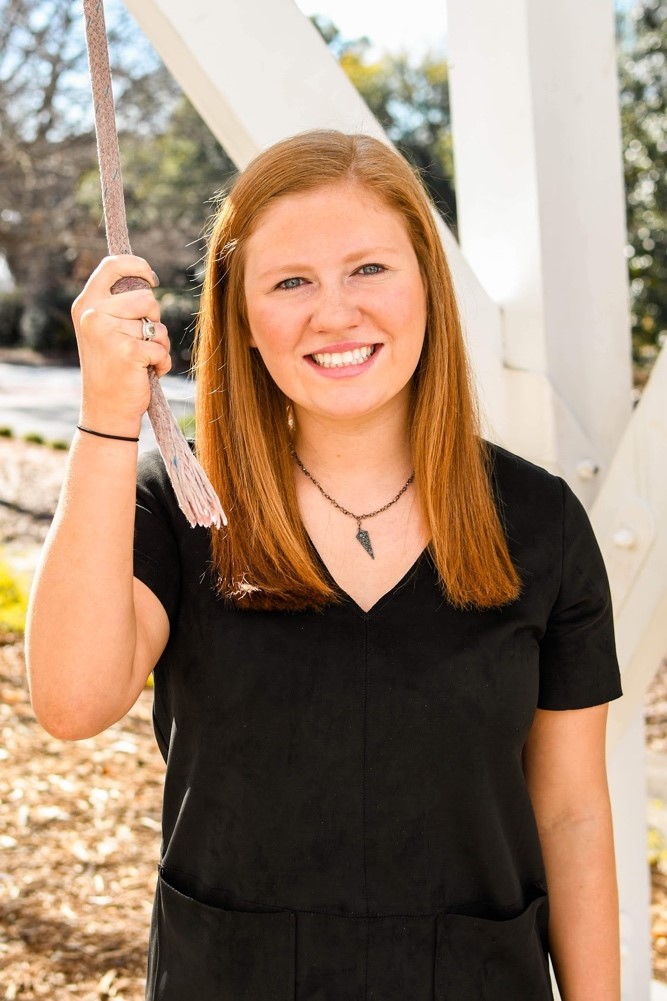 Sarah is a junior from Atlanta, Georgia. She is a Management Information Systems and International Business major with a minor in Chinese Language and Literature. Sarah has loved serving on the Panhellenic Council for the past three years as the Assistant and Panhellenic Delegate. She is excited to continue her involvement and serve with her other six executive board members. When not in the Greek Life Office, Sarah enjoys spending time with friends, traveling, or going to Orange Theory. She is extremely grateful for the amazing women she has been able to meet and work with over the years. Sarah is looking forward to the opportunity to give back to her community and can't wait to see what this next year entails.