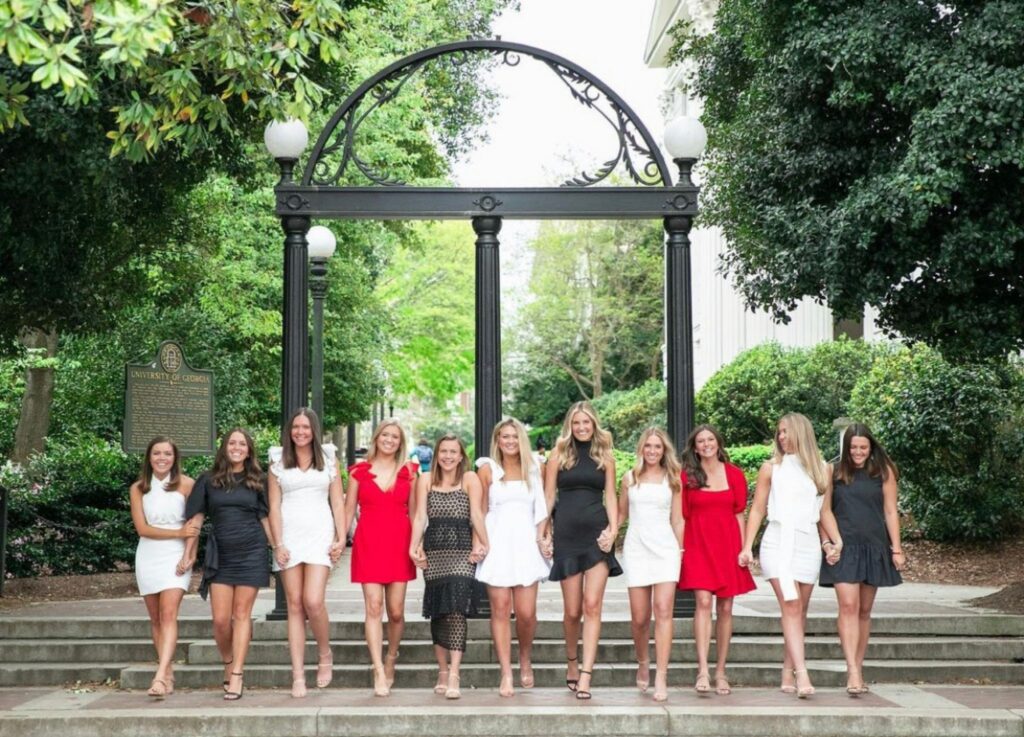 The Panhellenic community takes seriously its role in helping its members excel academically. The scholarship committee serves as a resource to all members of  Panhellenic and works to keep academic excellence a focus of the Panhellenic Council.  Many chapters encourage scholastic achievement by maintaining incentive programs for members who excel in the classroom, pairing together study partners, and developing tutoring programs that are designed to fit the needs of each chapter member.
The Panhellenic Council has been successful in using these and other programs to help members reach their full potential. This academic success can be illustrated by the average sorority woman's scholastic GPA, which has been higher than the average University woman's scholastic GPA for the past twenty years. No matter what field of study, the Greek community will provide its members with resources and support that will help them excel in the classroom. 
In the 2023 Spring Semester, 91% of our 5,820 women achieved a 3.0 GPA or higher. Additionally, the average GPA of our Panhellenic community was a 3.62 compared to the overall UGA undergraduate women's average of a 3.54. Please view our grade reports below for specific sorority information. 
Is there a GPA requirement to participate in formal recruitment?
Although the Panhellenic Council does not require a minimum GPA to participate in recruitment, each sorority may establish their own minimum GPA required for membership. If you have a question about a particular sorority's requirement, please directly contact the chapter.