Greek Life Diversity Award
The Greek Life Office at the University of Georgia is excited to announce the recipient of the Greek Life Diversity Award.
At the recommendation of the Presidential Task Force on Race, Ethnicity, and Community, UGA President Jere W. Morehead designated funds provided by the University of Georgia Athletic Association to endow the Greek Life Diversity Award fund so that awards can be given in perpetuity. Additional funds provided by the Interfraternity Council and Delta Sigma Theta Sorority, Inc. creates opportunities to recognize multiple students annually.
The award is intended to recognize students who work to advance inclusive living and learning environments within the Greek community at UGA. Their efforts support and enact the the mission of the Greek Life Office which is to provide fraternities and sororities with educational programs and services that create, promote, and foster a learning community.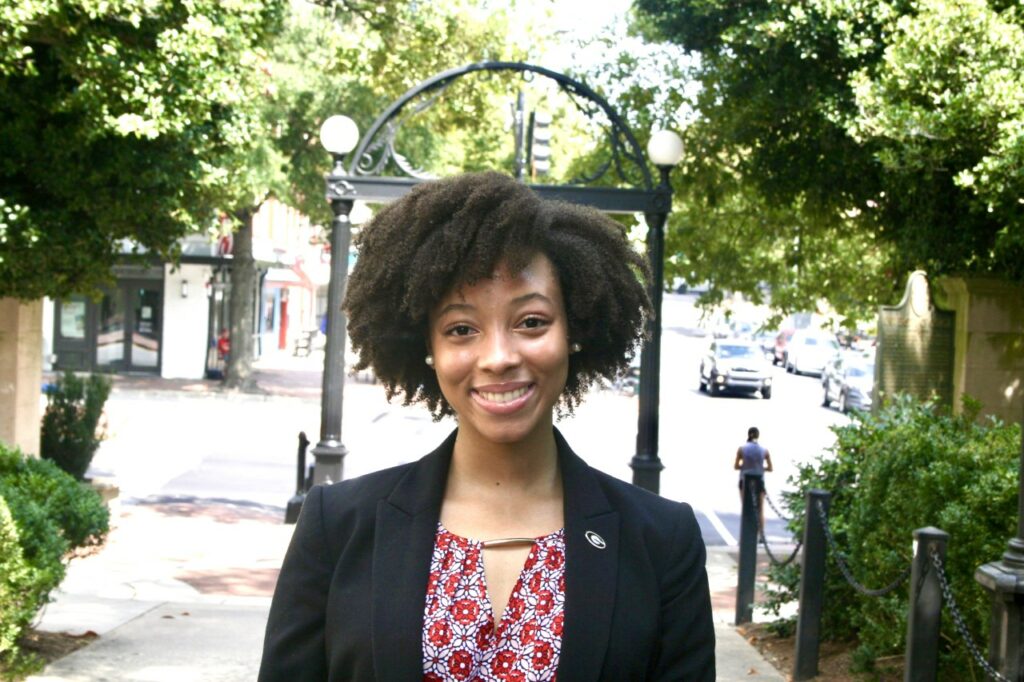 Camille Jones is the inaugural recipient of Greek Life Diversity Award. She is a 2022 University of Georgia graduate with degrees in Biology and Spanish, and a Fall 2020 initiate of the Eta Xi Chapter of Alpha Kappa Alpha Sorority, Incorporated. During her time at UGA, Camille was involved in several leadership roles including being President of Georgia Daze, a resident assistant, a Clarke County Mentor and member of the Presidential Task Force for Race. After graduation, Camille is working to complete her medical assistant certification and is preparing to take the MCAT and apply to medical schools.