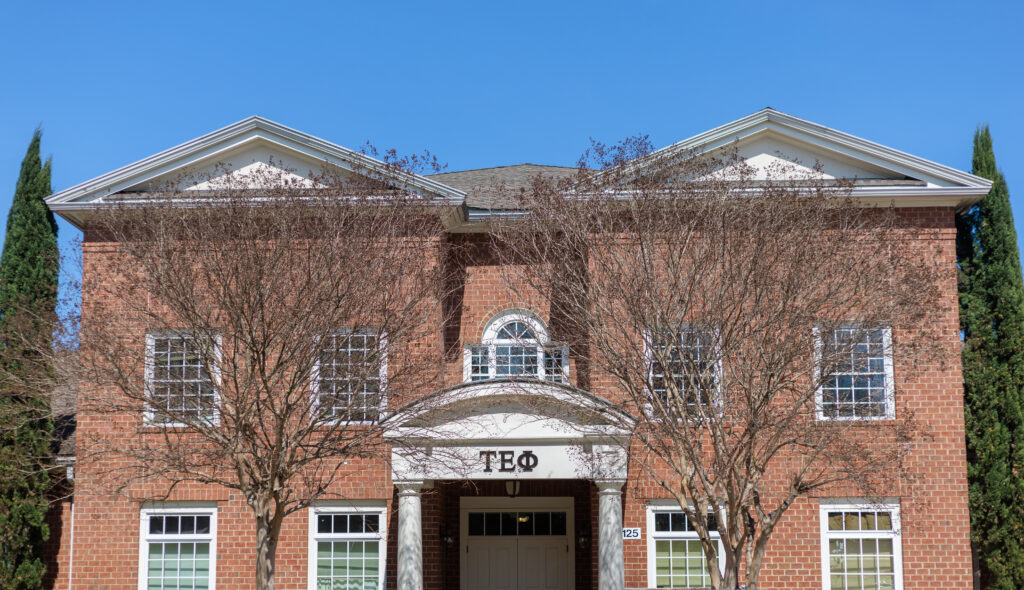 Tau Epsilon Phi Fraternity was founded at Columbia University in 1910. Shortly thereafter, in 1919, the Nu Chapter of TEP was founded at the University of Georgia. With a thriving brotherhood of 75 members, the Nu Chapter has continually exemplified the principles of brotherhood, service, scholarship, and leadership. In 1997, the Nu Chapter received the Lois Lebenthal Award for the most outstanding TEP chapter in the nation.

TEP has excelled in all aspects of campus life since its inception. TEP consistently ranks among the top three fraternities for the highest GPA on campus. TEP is heavily involved in campus leadership roles, with a strong presence in University Judiciary, The Arch Society, Dawg Camp, and Lenard Leadership Scholars Program. TEP believes deeply in giving back to the community and actively participates in Memory Walk for Alzheimers patients and H.E.R.O for Children. TEP also excels athletically and participates in all intramural sports. TEP also has several members on the UGA club baseball team.

Nu Chapter enjoys a full social calendar, beginning with band parties in the fall for every home football game, our winter formal which is annually held in New Orleans, "Frost Fest", "Pharm Party," and our spring classic, "Shipwreck." "Shipwreck" was named best fraternity party at Georgia by Sport Illustrated in 2007.TEP also has several socials and date nights throughout the year.
Contact Information
President, Nate Koenick – NKoenick@gmail.com