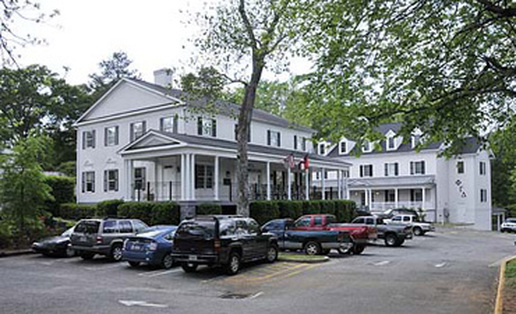 Nickname: FIJI
National Founding: May 1, 1848
Local Founding: 1871
Chapter Address: 3 Cloverhurst Ct.
National Website: https://www.phigam.org/
Phi Gamma Delta was founded at Jefferson College in 1848. Our Kappa Deuteron Chapter was founded here at the University of Georgia in 1871, and it is the fifth oldest fraternity on campus. Since our founding on this campus, we have been awarded the Cheney Efficiency Cup, given to the most outstanding FIJI chapter, an unprecedented fourteen times, including four consecutive wins, with our last win coming in 2016. The Kappa Deuteron Chapter also boasts an unparalleled eight Wilkinson Award Winners, given annually to Phi Gamma Delta's most outstanding senior, including three of the past five winners.

Our brothers have always excelled in academics with our chapter frequently ranking among the best on campus. We also pride ourselves in awarding over $10,000 in academic scholarships annually to brothers. By stressing campus involvement, our brothers have also become leaders in such student activities as the Interfraternity Council, Student Government Association, Student Judiciary, Extra Special People, UGA Miracle, The Corsair Society, The
Institute for Leadership Advancement, the Student Managed Investment Fund, and numerous other clubs and organizations around campus.

In addition to the awards and campus involvement, the brothers of Kappa Deuteron enjoy a strong social calendar complete with numerous band parties, socials, date nights, and winter and spring formal. Most important at Phi Gamma Delta, though, is our belief in our brotherhood and being a true gentleman on this campus.
Contact Information
President, Clay Liolios – Clay@liolios.com