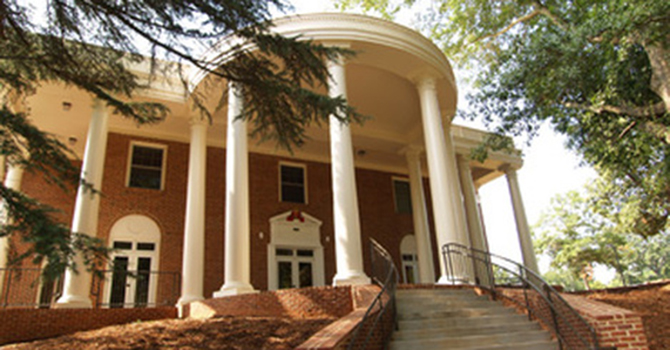 Nickname: KA
National Founding: December 21, 1865
Local Founding: March 8, 1868
Chapter Address: 755 Hancock Ave.
National Website: https://www.kappaalphaorder.org/
The Kappa Alpha Order was founded on December 21, 1865 at Washington College, which is now Washington and Lee University. Shortly afterwards, Gamma Chapter was installed at the University of Georgia in 1868, and it is the oldest continually existing chapter of Kappa Alpha in the country. The Order is Southern in a significant sense, wherein its essential teachings are for its members to cherish the ideal character and attributes of the true gentleman. The Southern tradition is also evident in the Chapter's house, and Gamma Chapter has recently moved into a brand new mansion in the fall of 2008.

The brotherhood of the Order is diverse in that while Georgia backgrounds comprise a majority of the chapter, there are also members who represent 10 other states from the South. Gamma Chapter prides itself on its brotherhood, but we also strive for excellence in academics, athletics, community service, and campus involvement. Many of the brothers actively participate in intramurals and philanthropic events benefiting the Athens community and other campus organizations. Gamma Chapter has brothers involved in the Arch Society, Ducks Unlimited, Order of Omega, Golden Key, Order of the Greek Horsemen, HERO, Interfraternity Council, SGA, and Campus Crusade for Christ.

KA enjoys a very busy social calendar. We host band parties, socials, and date nights year round. During the fall, KA is busy with trips and tailgates for all of the Dawgs' football games. Winter is marked by our formal Convivium weekend in Savannah and the spring is highlighted by Crimson Rose, and Cowboy Ball.
Contact Information
President, Will Aaron – William.Aaron755@gmail.com