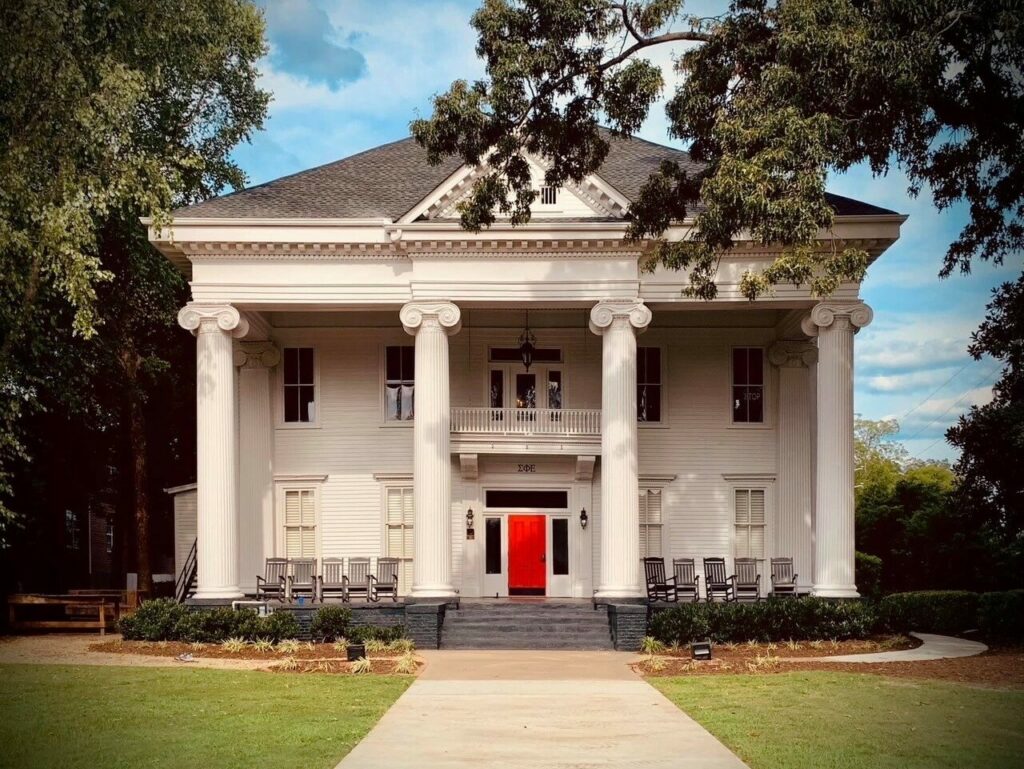 Nickname: Sig Ep
National Founding: 1901
Local Founding: 1963
Chapter Address: 327 S. Milledge Ave.
Local Website: https://georgia.sigep.org/
National Website: https://www.sigep.org/
Sigma Phi Epsilon Fraternity (SigEp) was founded at Richmond College in 1901 by Carter Ashton Jenkens with the words "this Fraternity will be different." Jenkens sought to develop a place where true brotherhood could be experienced and young men would build lives of character and high achievement. He based this new fraternity on three cardinal principles, Virtue, Diligence, and Brotherly Love, and Sigma Phi Epsilon still stands as the only fraternity based on the philosophy of love. Dating back to our local founding in 1963, brothers of the Georgia Delta chapter of Sigma Phi Epsilon have striven to uphold these qualities and live lives without compromise of these values. The men of Sigma Phi Epsilon seek to be scholars, athletes, leaders, and gentleman–strengthened through the bonds of brotherhood. SigEp continues to live up to these expectations, achieving consistent top achievements in grades and intramural and campus involvement, seeking to not just impact the Greek community, but also the campus as a whole.

To encourage excellence in every aspect of life, SigEp employs the Balanced Man Program–a proven alternative approach to the pledging model. The Balanced Man Program is a four-year member development initiative that seeks to constantly challenge brothers to reach their full potential, keeping brothers involved and invested in their Fraternity through their entire college career and beyond. Each step in the process furthers a brother's individual growth, involvement, and leadership capability with a challenge relevant to his college experience. SigEp seeks to extend its impact beyond the Greek community and is therefore committed to benefiting the community at large through various philanthropic and community service events, including the largest fraternity-run philanthropy event, Haunted House, in which sororities compete for the scariest room–all proceeds going to ugaMiracle. Every brother who graduates as a member of the Georgia Delta chapter of Sigma Phi Epsilon leaves not only with a full college experience defined by genuine friendship, rich memories, and a lasting legacy on the campus around him, but also as a better man, ready to lead the world around him.
Contact Information
President, Lynes McKinney – lynesmckinney@gmail.com
Recruitment Chair, Wade Durrence – wdurrence7@gmail.com