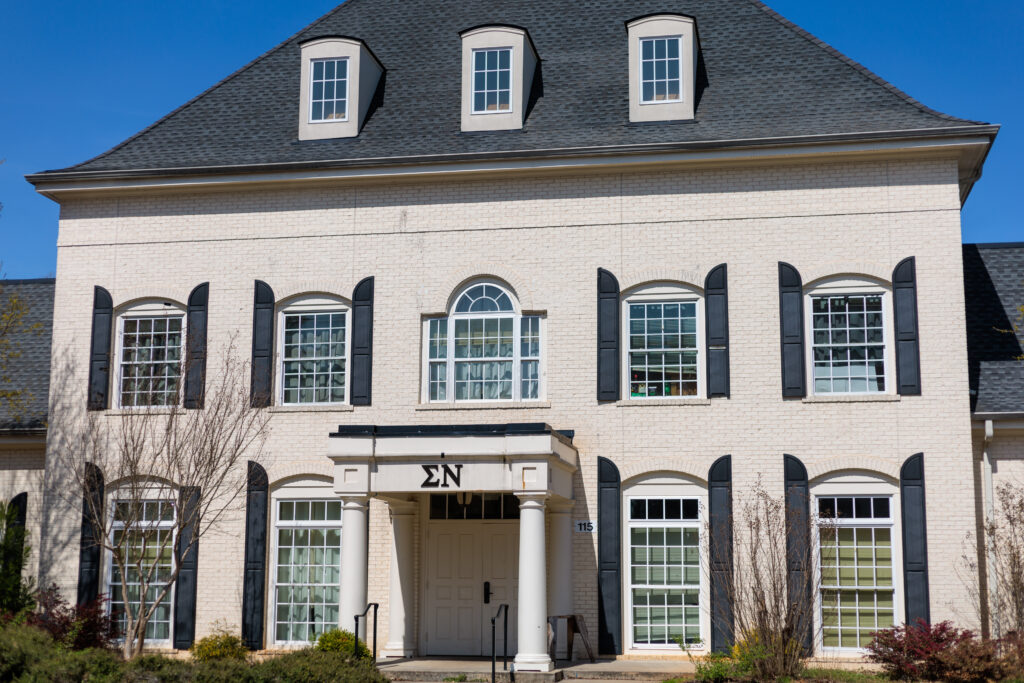 Sigma Nu was founded by three cadets at the Virginia Military Institute in 1869 in direct opposition to hazing, With the purpose of building men of Honor and developing ethical leaders for society, Sigma Nu is one of the ten largest fraternities nationwide with nearly 200 chapters and over 230,000 initiates.
James Bonham, a first-year cadet at VMI in 1869 was initiated by the founders in the inaugural year of the fraternity's existence. Upon graduating first in his class in 1873, Bonham accepted a position at UGA as a physics professor in the fall and founded Chapter IV. He initiated four men before the anti-fraternity laws forced the Chapter to disband. Shortly after the anti-fraternity law was repealed the Chapter was reestablished as Mu Chapter, based on the new system of using Greek letters instead of Roman numerals to identify chapters. Known as Mu Chapter Number IV, it's the oldest Sigma Nu chapter in continuous existence.
The Chapter has won Sigma Nu's highest honor, the Rock Award at the last five biannual conferences, signifying a decade of sustained excellence. In 2012, Mu Chapter Number IV was recognized with the Chapter of Distinction Award by the National Interfraternity Conference for excellence among the 5500 chapters in all college fraternities nationwide. We are the only fraternity at UGA to ever receive the award and only the second in Sigma Nu (Congrats Ole Miss 2019).
The Chapter has initiated over 2800 men including two former Georgia Governors, four US Congressmen, two Cabinet officials, and business leaders like AFLAC CEO Dan Amos, CNN CEO Tom Johnson, ESPN's Mark Schlabaugh, SEC Network host John T. Edge, and Emmy Award winner Kyle Chandler (pledge) along with hundreds of successful business leaders, lawyers, doctors, and community volunteers. Continuing this tradition, the active brothers are engaged as ethical leaders in every major organization on campus.
Sigma Nu hosts Jam For Cam annually and with over 10,000 attendees making it one of the largest philanthropy events amongst Greek Life organizations, raising over $120,000 for skin cancer charities honoring our late brother Cameron Fearon. Other social highlights include the White Rose formal in New Orleans, White Star beach weekend at Hilton Head, Woodstock Weekend, Octoberfest in Helen, GA, Alamo Scout-Founder's Day, date nights, sorority socials, band parties and legendary tailgates at the house closest to Sanford Stadium. Last but not least, we have a strong academic reputation with a chapter and new member class GPA consistently above the all men's and all fraternity averages.
We are looking for a new generation of leaders with vision and courage to continue our long-standing tradition of excellence.
Contact Information
President, JD St. Pe – MuChapterCommander@gmail.com