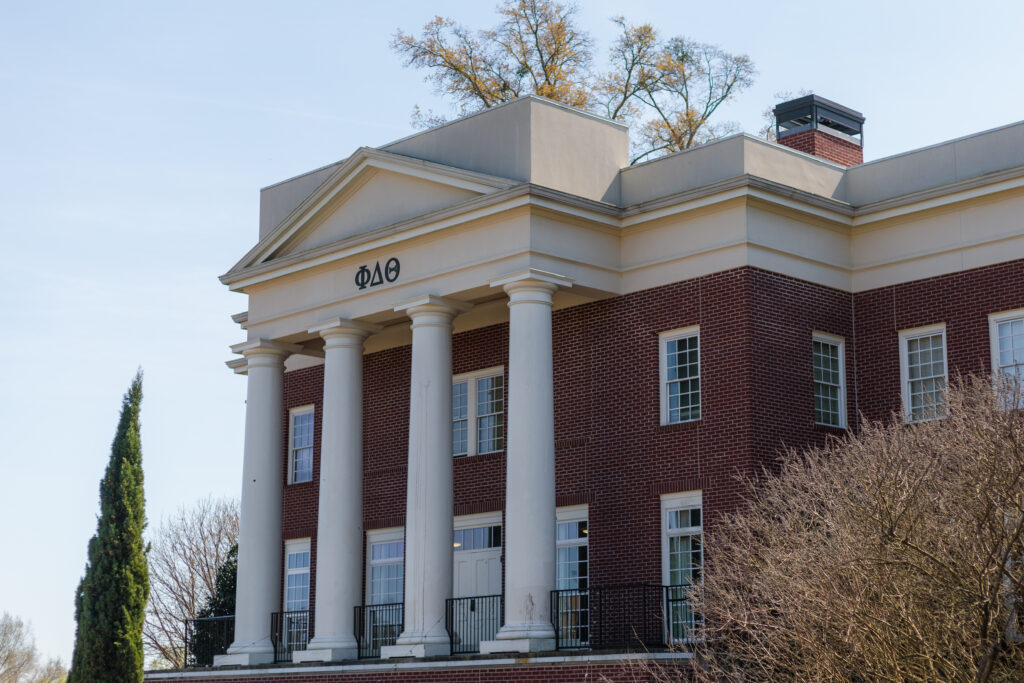 Nickname: Phi Delt
National Founding: December 26, 1848
Local Founding: June 5, 1871
Chapter Address: 130 Greek Park Cir.
National Website: https://www.phideltatheta.org/
On January 6, 1871 the Georgia Alpha Chapter of Phi Delta Theta was chartered at the University of Georgia. With 151 years on this campus we are the longest continuously active fraternity at UGA.

We pride ourselves on our strong, close-knit brotherhood and the caliber of our chapter. Since 1871, Georgia Alpha has consistently produced some of Georgia's greatest governors, lawyers, and businessmen, including the late Governors Vandiver and Busbee, and Olympic Committee Chairman and Chairman of Augusta National Billy Payne. Several members of our chapter serve in the Armed forces, and we are proud to count a recipient of the Congressional Medal of Honor among our distinguished Alumni.

Throughout our 137 years at the University of Georgia, we have been competitive in all areas of campus life, including academics, athletics, and philanthropy. Our social events include tailgating at UGA football games, band parties throughout the year, the Bowery Ball in the spring, and date-nights between these annual events. Phi Delta Theta is also proud to be one of the most philanthropically active chapters at the University. We host two or more large events each year; one benefiting ALS "Lou Gehrig's Disease" Research, and Phi Delt's "Carnival for a Cure" benefiting the Cystic Fibrosis Foundation.
Contact Information
President, Jack Tucker – Jack.C.Tucker02@gmail.com