Inter-Fraternity Council and Sigma Chi Bring Gordon Corsetti to talk Mental Health Awareness to Community
On Sunday, March 20th, The Inter-Fraternity Council in conjunction with the Sigma Chi Fraternity hosted a mental health speaker, Gordon Corsetti, at Cotton Press. Mental Health is a pertinent issue that affects many within our Greek community and the world. Gordon Corsetti spoke on his past experiences struggling with depression and the techniques he used to overcome these illnesses. It is extremely important to listen to your friends and if you think something may be off, ask them the question "How are you feeling". It has been the aim of the 107th council to assist those who are suffering in silence and eliminate the stigma attached to mental illness by providing resources to help those affected.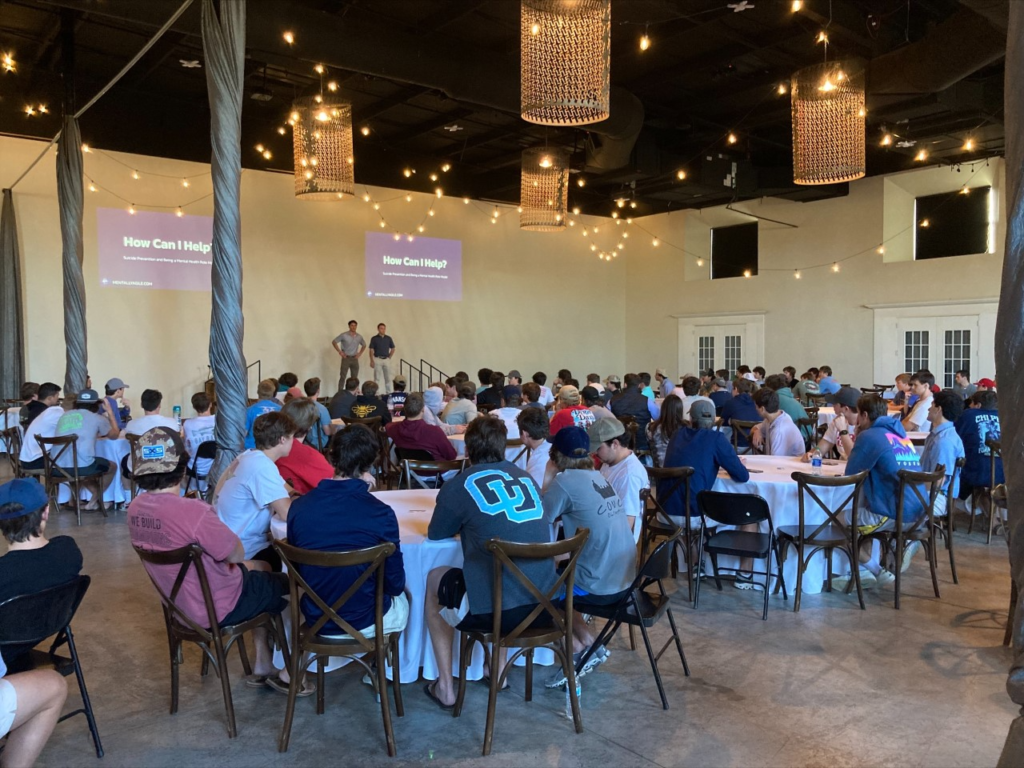 Alexander Borsuk, The Inter-Fraternity Council VP of Finance, was quoted saying "IFC has been wanting to support the causes behind fraternities' chosen philanthropies, so we couldn't be happier to partner with Cooper and Sigma Chi on their suicide prevention initiative. Mental health is impacting our community now more than ever and we understand these conversations are difficult. That is why bringing in someone like Gordon who has the experience and knowledge to help teach our guys how to recognize and tackle the issue is so important." Furthermore, this is an issue that hits deep into the heart of the Sigma Chi Fraternity, and it has been a humbling honor for the Inter-Fraternity council to assist them in their efforts.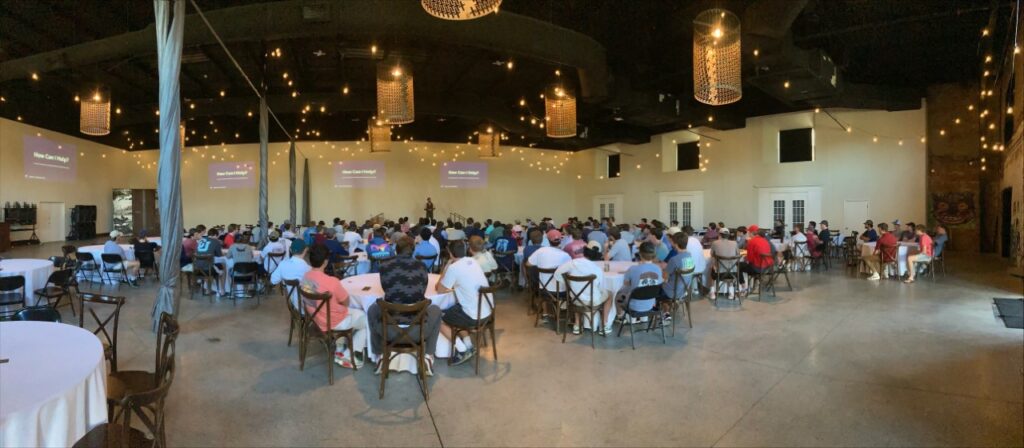 "When Alex brought up the idea of IFC partnering with a specific chapter's philanthropy efforts, my mind immediately thought of Gordon. Gordon and his father Lou coached me in lacrosse for over 9 years and helped develop me into who I am today. I was thrilled to bring someone I trusted and knew who cared about raising awareness for suicide and mental health because of his own struggles. Losing Sam was heart-breaking for our chapter, but the men in Sigma Chi are devoted to honoring Sam's legacy and helping de-stigmatize the issues surrounding mental health—specifically among college men. Our goal is to continue this conversation that it's ok to not be ok and provide spaces for guys to feel like they can open up about their personal hardships." -Cooper Heath, Sigma Chi President