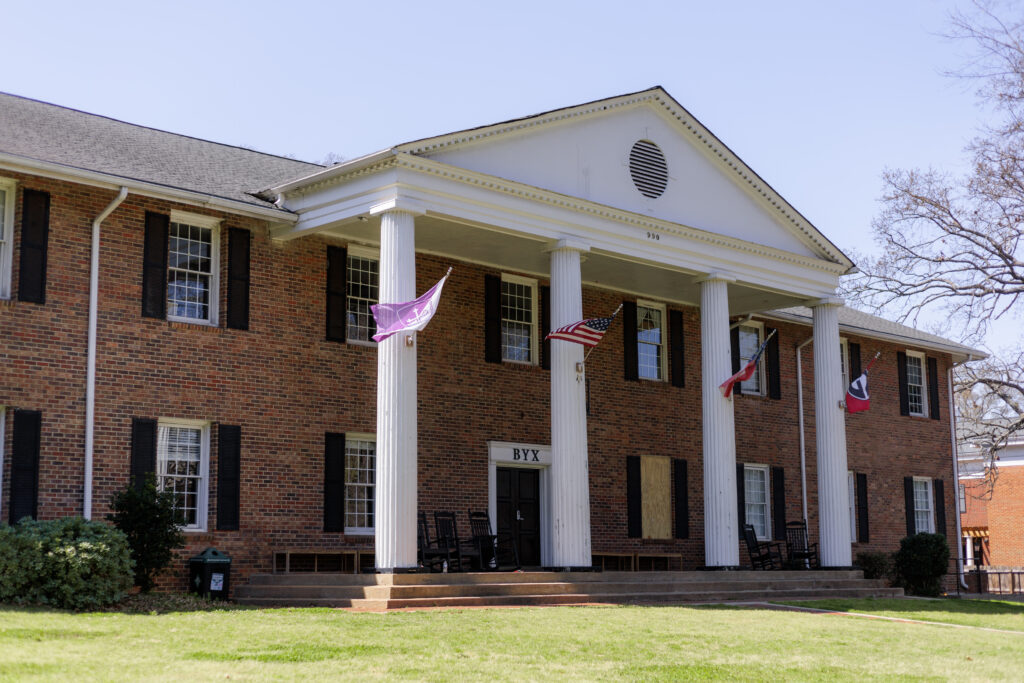 Beta Upsilon Chi was founded in the spring of 1985 by a handful of Christian men at The University of Texas at Austin. The fraternity quickly grew to have 36 chapters across the nation. This includes all 14 SEC schools, the first of which was the Pi chapter at The University of Georgia in 2005. BYX exists to develop brotherhood and unity among college-aged Christian men through retreats, brotherhood events and small groups.
BYX prides itself in its members maintaining a standard of excellence in academics, athletics, campus involvement and community service. Our brothers actively support the philanthropy Cure International by providing fundraising events and aid at its annual Spring Shag and Fall Flannel events. The brothers of BYX volunteer with multiple other organizations and philanthropies as well, including Extra Special People, UGA Miracle, and Adopt a Highway. BYX brothers are involved various campus organizations and societies, including SGA, Student Ambassador Programs, the Wesley Foundation, The Red & Black, and YoungLife.
BYX enjoys a very busy social calendar. We host socials, multiple date nights, Bible studies and parties year round. In the fall, we have our weekend formal in Charleston, Savannah or Asheville, and in the spring, we have our Casino Semi-formal and Island Party. We also host socials and worship events within the Greek community, including our spring Greek Light event.
Contact Information 
President, Tee Mitchell – TeeMitchellJr@gmail.com