Patrick Mell Scholarship Recipients Named
The Patrick Mell Scholarship was established to honor the late Patrick Mell, Chancellor of the University of Georgia, from 1878 until 1888. The scholarship recognizes students who are members of fraternity chapters belonging to the University's Interfraternity Council or associated with the National Pan-Hellenic Council or North American Interfraternity Conference. Recipients of the scholarship are juniors or seniors who have a demonstrated record of contributions and leadership in their fraternity chapters, the Greek community, and on campus. Recipients of the scholarship are known as "Mell Scholars" in honor of Mell's insight and recognition that the goals of fraternities like brotherhood, character development, and leadership development should be promoted among the student body. One of Mell's first actions as Chancellor was to repeal the anti-fraternity rule and allow students to join Greek-lettered organizations.
Dallas Hunt – Phi Gamma Delta
As the current IFC Council President, Dallas leads a community of over 2,000 men. This position has also given him the opportunity to represent Greek Life across UGA including the Dean of Student's Advisory Board and serving on the IFC Endowment Committee. Prior to becoming IFC President he used his leadership experience to plan and execute New Member Education for Phi Gamma Delta, as well as overseeing the chapter's risk management policies and procedures. Dallas will continue to lead the IFC community, with the honor of being a Mell Scholar, as they head into the exciting Fall 2022 Recruitment season.
Jacob Rothenberg – Alpha Epsilon Pi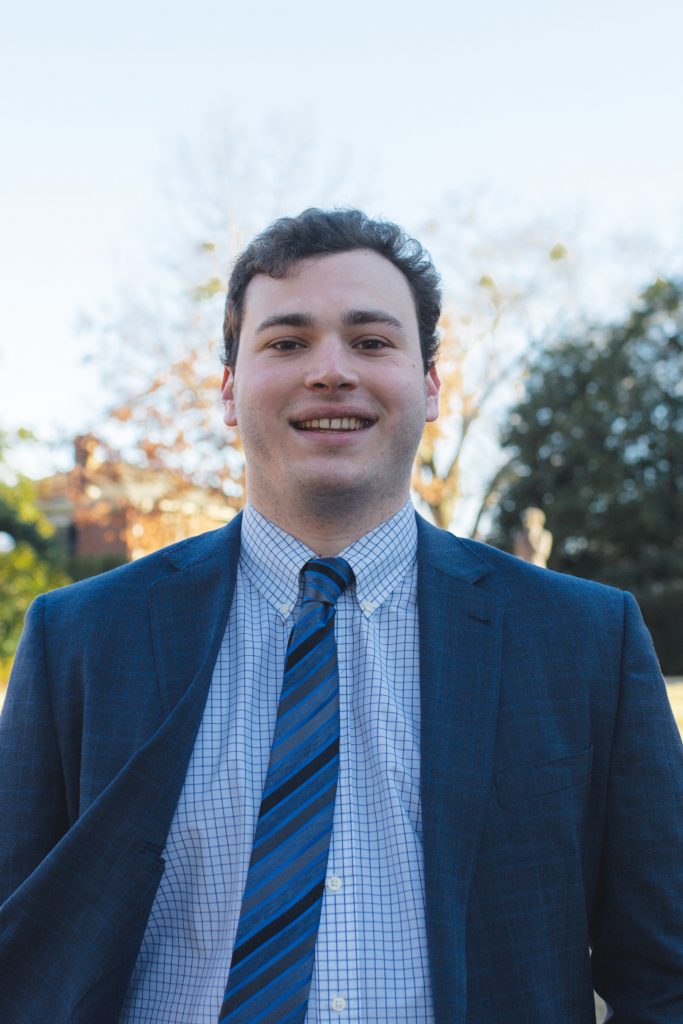 Jacob served as a Rush Chair and President of his chapter before being appointed Vice President of Risk Management for the Interfraternity Council. He was selected Alpha Epsilon Pi National President of the Year in 2021 and led recruitment of the largest pledge class his chapter has welcomed since 1985. Jacob is active throughout the UGA community by being involved with UGA Student Government Association and Student Care and Outreach. He shares what he has learned from these opportunities with the UGA IFC community through his continued leadership.
Chap Shuman – Sigma Phi Epsilon
Chap was the 2021 UGA Interfraternity Council President of the Year as well as the 2022 Southeastern Greek Leadership Association Gregory R. Singleton IFC Member of the Year. These honors, along with being named a Mell Scholar, are the result of his continuous efforts to better himself and the UGA IFC community. He is currently pursuing a certificate in Personal and Organizational Leadership and continues to be devoted to the betterment and growth of Sigma Phi Epsilon past his chapter Presidency from 2020-2021.