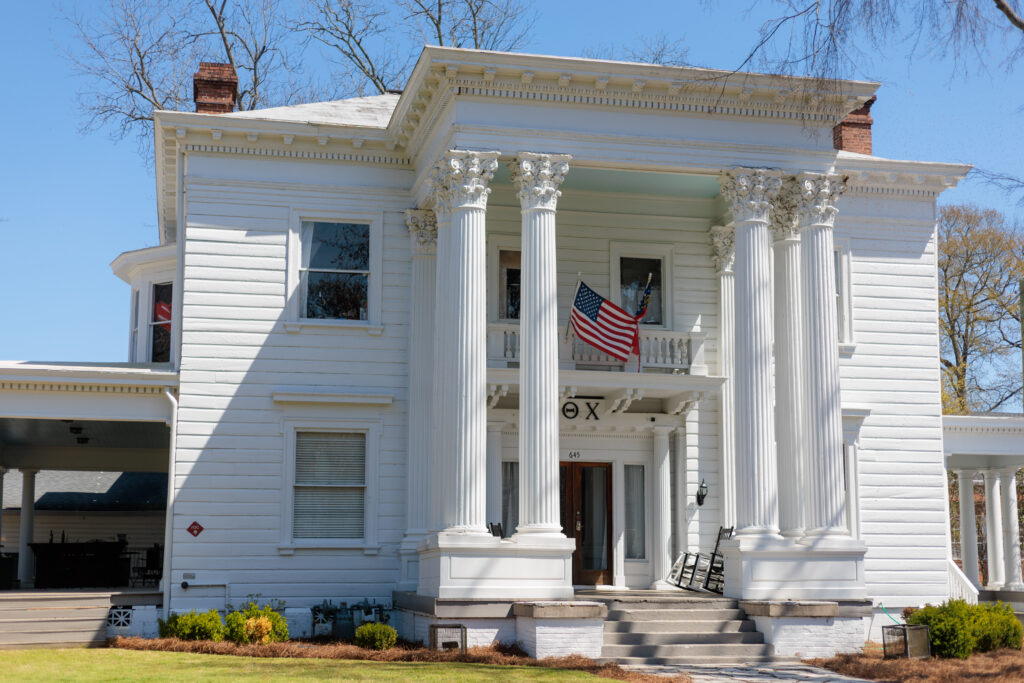 Theta Chi Fraternity, founded in 1856 at Norwich University, was organized as the University of Georgia, Delta Beta chapter, in 1949. With over 190 national chapters and 130,000 initiates, Theta Chi offers its members an unbreakable bond, deeply rooted in tradition.

Theta Chi believes in offering a chance for its members to complete their path towards becoming a well rounded individual, with emphasis on leadership, social skills, and academic excellence. Theta Chi has a full calendar of social events including tailgates in the fall, socials with sororities, mountain weekend, our spring formal in which takes place in Charleston or Savannah, MooCoo Weekend, and our end of year Champagne Party honoring our seniors.

We stress campus involvement with members active in a variety of clubs and organizations including intramural athletics, IFC, SGA, College Republicans, UGA HEROs, and several others. Ultimately, Theta Chi at the University of Georgia aspires to mold its members into motivated and well respected individuals.
Contact Information
President, Sanders Hackett – PresThetaChiUGA@gmail.com