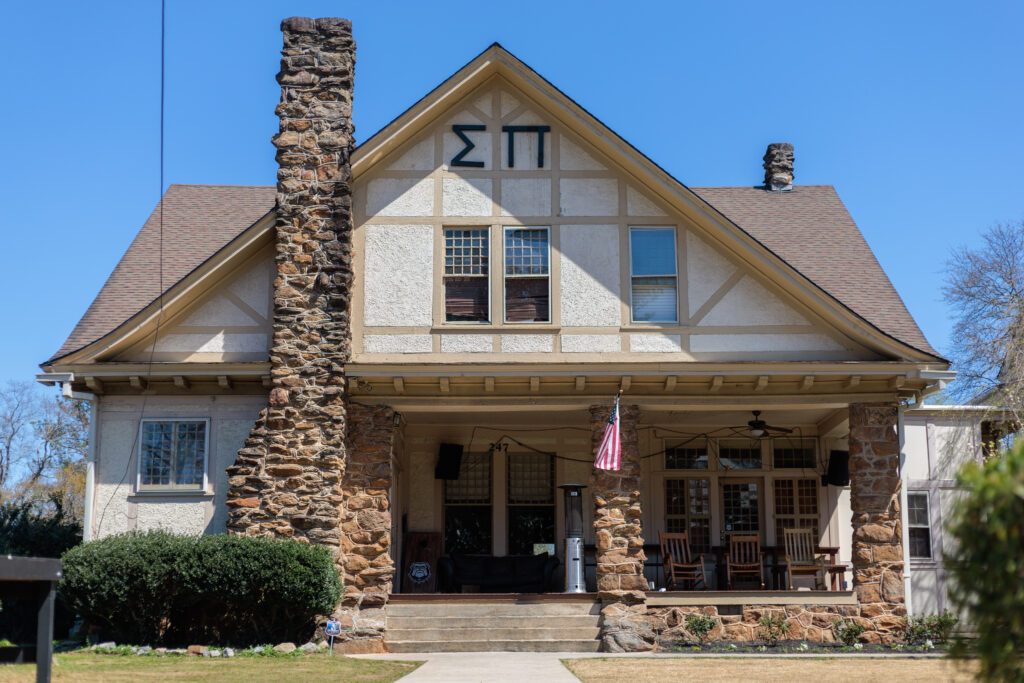 Nickname: Sigma Pi
National Founding: February 26, 1897
Local Founding: October 24, 1948
Chapter Address: 247 S. Milledge Ave.
Local Website: ugasigmapi.org
National Website: https://www.sigmapi.org/
Sigma Pi was founded in 1897 on the principles of chivalry, scholarship, service and brotherhood. The Alpha Phi Chapter here at UGA has carried out these ideals in a long and distinguished tradition of excellence since its inception in 1948. With over 113 chapters and 90,000 initiates, Sigma Pi continues to be one of the top fraternities in the country. At Alpha Phi, we believe that the college man should have a diverse and profitable experience. Academically, Sigma Pi is well represented at UGA by brothers in the Delta Epsilon Iota, Golden Key, ODK and Phi Kappa Phi honor societies. On campus, our Brothers are involved with over 20 different organizations. Our chapter also proudly participates in many venues of community service. Some of our more notable philanthropies include our Easter egg hunt for underprivileged children, blood drives at the house for the American Red Cross and the Fireman Challenge. However, Sigma Pi is much more than scholarship and service. Our active social calendar includes tailgates for football games, socials, date nights, our Orchid Ball Formal, Founders Day, Parents Weekend and many band parties such as our popular Winterfest. The Alpha Phi Chapter also continually fields competitive intramural teams in nearly every major sport. Ultimately, Sigma Pi Fraternity offers the exceptional college man a balanced college career based on brotherhood, traditional values and excellence.
Contact Information
President, Chris Sharpe – UGASigmaPiPresident@gmail.com