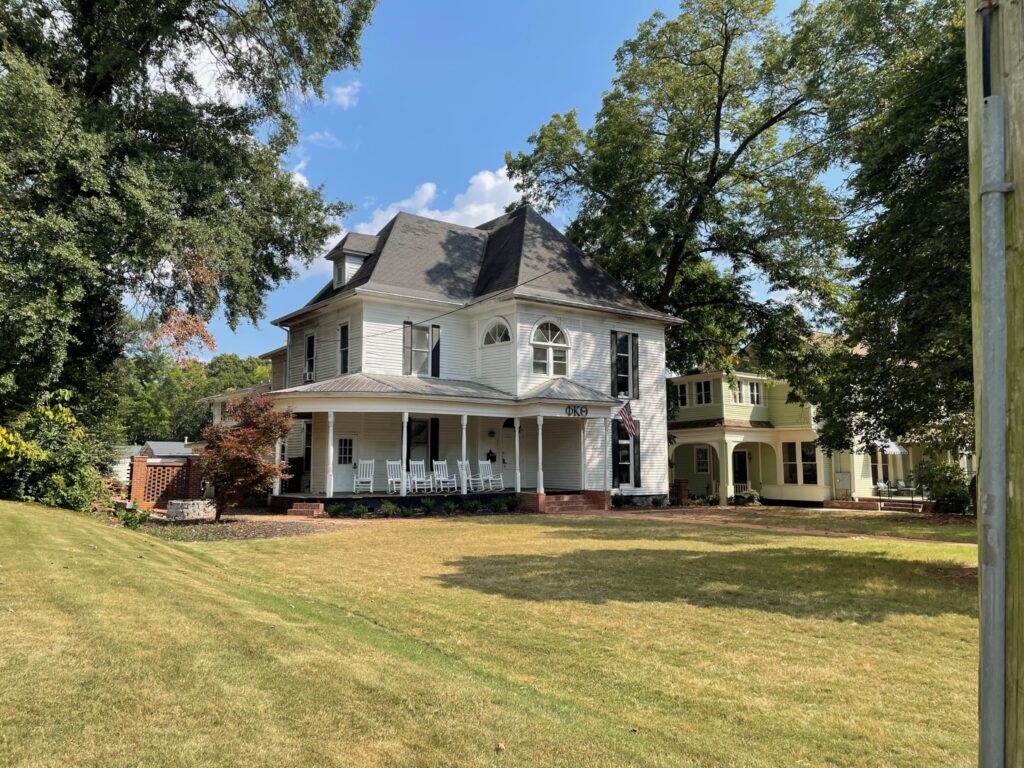 Nickname: Phi Kapps
National Founding: 1889
Local Founding: 1963
Chapter Address: 677 S. Milledge Ave.
National Website: https://www.phikaps.org/
Phi Kappa Theta offers a close-knit fraternity in which brothers strive towards intellectual, social, and spiritual advancement. The brothers of Phi Kappa Theta are molded by four ideals: our duty to man, our duty to self and parents, our duty to society and our duty towards God. By living up to our ideals and motto, "give, expecting nothing thereof" Phi Kaps develop into true gentlemen and leaders. UGA Phi Kaps are actively involved in many areas of campus and community life including: Young Democrats, College Republicans, The Red & Black, the Redcoat Band, UGA Mock Trial, Tate Society, Order of Omega, Phi Kappa Literary Society, UGA Student Government Association, the National Rifle Association and more.
Phi Kappa Theta is a historically Catholic fraternity. The University of Georgia Delta Rho chapter, which is a mixture of all religious denominations, was originally chartered in 1963. A few well-known Phi Kaps include John F. Kennedy, Vince Dooley, Ed McMahon and Pope John Paul II.

Each year, Phi Kaps engage in a busy social calendar with many house parties, intramural sport games, brotherhood events, a parent's banquet, a spring Consolidation, a Semi Formal and a winter Formal. Additionally, each semester we actively support our community by participating in philanthropic events such as Sorority philanthropies, Habitat for Humanity, Relay for Life, Children's Miracle Network, UGAHEROs, Dance Marathon, and more. Phi Kappa Theta offers an incredible college experience, bonds of friendship that last a lifetime, and a fantastic networking opportunity with future employers.
Contact Information
President, Ralph Wasow – ralphwasow@gmail.com
Recruitment Chair, Jonah Jones – jwilliamjones19@gmail.com