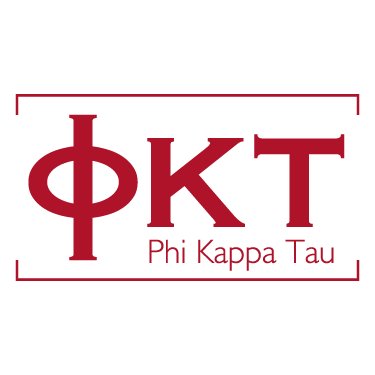 Nickname: Phi Tau
National Founding: 1906
Local Founding: 1950
Local Website: https://uga.phikappatau.org/
National Website: https://www.phikappatau.org/
Phi Kappa Tau was nationally founded in 1906 at Miami University in Ohio. We remember our roots to this day and continue to strive to be different from other Greek organizations by staying true to our initial beliefs: the innate worth of members, democracy, and Christian ideals.

In 1949, a group of University of Georgia students comprised of World War II veterans returning to college formed the Beta Xi Colony of Phi Kappa Tau Fraternity where it would thrive for 65 years. On October 22, 2011 Beta Xi re-charted. Our associate membership program, The Mark of Distinction, is designed to allow members to learn our ideals and history and understand the expectations and obligations of a true brother. With 65 years of rich chapter history and an alumni network in fields such as public service, banking, and private enterprise, we provide ample opportunities for our members to develop professionally. Our national philanthropy, SeriousFun Children's Network, provides a safe summer camp experience for children with serious illnesses, and our chapter has raised over $18,000 in the past year for this cause. Phi Kappa Tau is working to redefine the fraternity man by offering a lifelong commitment to brotherhood, learning, ethical leadership and exemplary character.
Contact Information
President, Avery Lawski – pktbetaxi.pres@gmail.com
Recruitment Chair, Evan Smoak – els7032002@gmail.com, Andrew Miller – andrew.miller0709@icloud.com