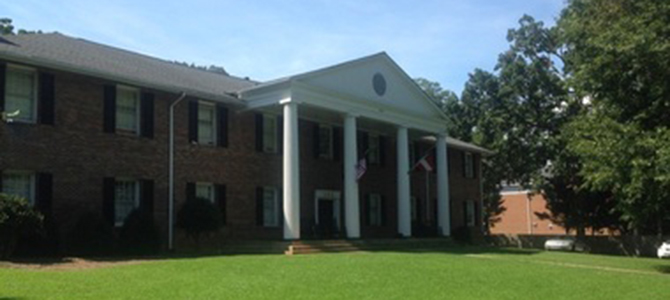 National Founding: November 2, 1909
Local Founding: 1915
Lambda Chi Alpha is home to well-rounded gentlemen from a wide range of Southeastern states, with predominant representation from Georgia, Texas, North Carolina, and Virginia. Established locally in 1915, the Nu Zeta chapter is among the oldest and largest fraternities at the University of Georgia, and is proudly represented by distinguished alumni, including UGA All-American Charlie Trippi, Governor Joe Frank Harris, United States Representative Jack Kingston, Charles Kelly the lead male singer of Lady Antebellum, Lewis Massey, and UGA Alumni Association's President, Trey Paris.

Lambda Chi enjoys a full calendar of social, philanthropic, and intramural activities throughout the year. In the fall, we host sorority socials, Starry Night semi-formal, McGillicutty Ball, Braves date nights, football tailgates (including the Tim Baldwin Philanthropy tailgate) and our annual North American Food Drive. Winter and spring bring annual events such as Winter Formal in Savannah, Gator Weekend, and the Tim Baldwin Golf Tournament benefiting the Tim Baldwin Foundation, founded in honor of a former Lambda Chi.
Contact Information
"Lambda Chi"
990 South Milledge Ave
Athens, GA 30605
National Website

Local Website

President
Will Dickson
willd1@live.com


Recruitment Chairs
Tommy DeBoer tommydeboer4125@gmail.com
Liam Love lslove274@gmail.com