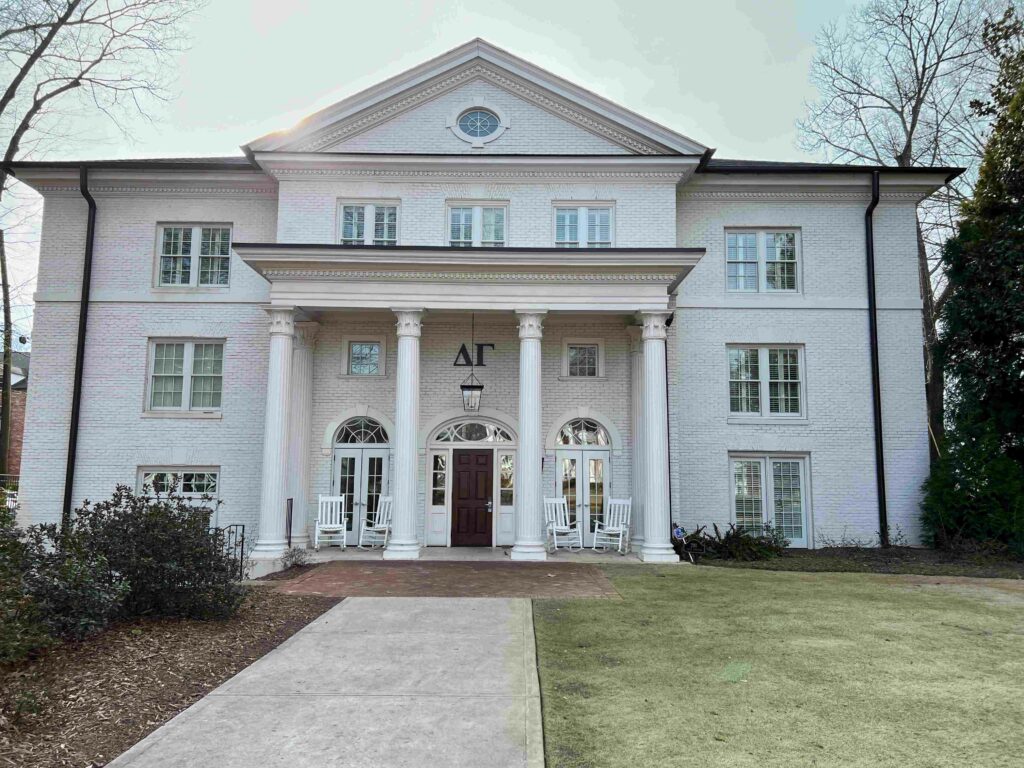 On Christmas Eve in 1873, three ambitious young women in Oxford, Mississippi founded Delta Gamma with the goal of bringing together the highest standard of women to form strong bonds of sisterhood and to foster intellectual growth and service. Today Delta Gamma boasts 147 collegiate chapters and 190,000 members and continues to uphold these high standards. The Delta Iota chapter joined UGA's Greek community in 1968. Our chapter prides itself on a strong and true sisterhood and excellence in academics, leadership, service, and social endeavors. We are proud to continually receive national awards for excellence.
DGs are proud to be actively involved on campus. Delta Gamma is represented on Varsity DGs are proud to be actively involved on campus. Delta Gamma is represented in various organizations on campus, and many of our sisters have served or are currently serving in leadership positions. You can find Delta Gamma's involved in club sports, UGA Miracle, SWAB, UGA Heros, Guide Dog Foundation, Wesley Foundation, Relay for Life, and more!
We live and serve by our motto, "Do Good." Our recent philanthropy events have included Pups & Pasta, DG Diner, and Slices for sight, all of which were dinners on our lawn which raised funds for Delta Gamma's national philanthropy, Service for Sight, and the Delta Gamma Foundation. Our philanthropy benefits the blind and visually impaired in many ways, most notably through funding five schools for the blind across the United States. We are also proud to partner with Prevent Blindness Georgia, and we have several sisters who train dogs for the Guide Dog Foundation.
The sisters of Delta Gamma can't wait to welcome you to UGA and share our sisterhood with you during recruitment!
Delta Gamma
290 S. Milledge Ave.
Athens, GA 30605
Nickname: DG
Street Address: 290 S. Milledge Avenue
Natonal Founding: Lewis School for Girls, December 25, 1873
Colors: Bronze, Pink, and Blue
Flower: Cream Colored Rose
Symbol: Anchor
Magazine: The ANCHORA
Mascot: Rag Doll