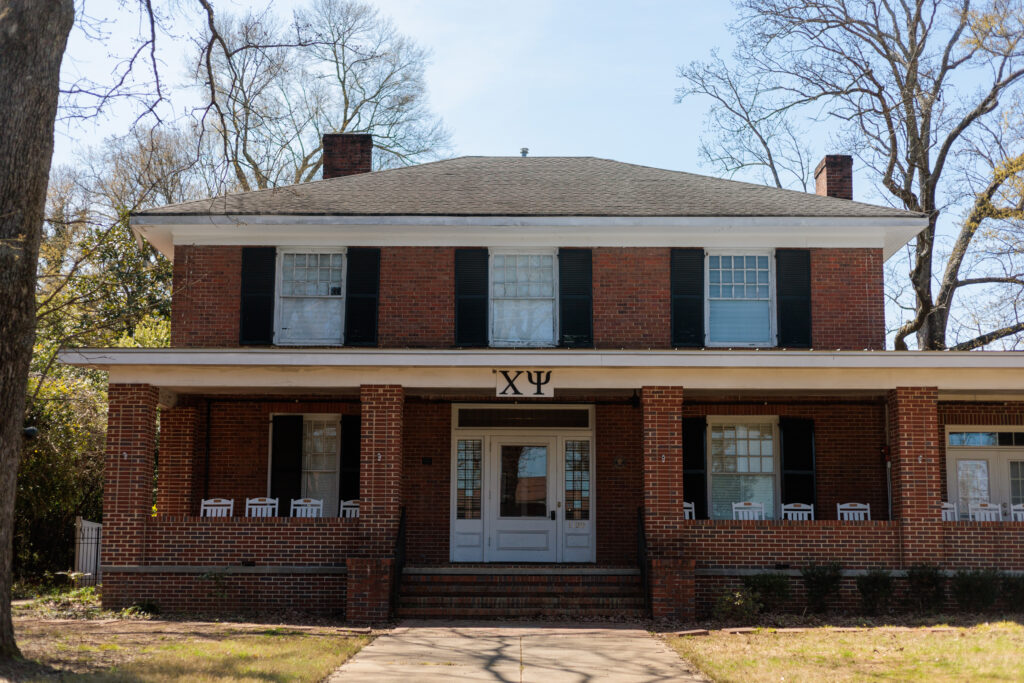 Nickname: Chi Psi
National Founding: May 20, 1841
Local Founding: 1890
Chapter Address: 1120 S. Milledge Ave.
National Website: https://www.chipsi.org/
Chi Psi has a long, rich history as a national fraternity as it was founded in 1841 at Union College by Philip Spencer and 9 other Brothers. Thus, Chi Psi was the first social fraternity in the national and we were also the first to have a home which we call "The Lodge". At the University of Georgia, we were founded in 1890, making us one of the oldest Fraternity's on campus. The 18 young men who founded Chi Psi at Georgia held a strong belief in Brotherhood and playing an active role as a social fraternity and those ideals are still strong today.

At Chi Psi, we pride ourselves as a fraternity with a deep rich history that provides a young man the opportunity to grow both academically and socially. Both our National Central Office and our local Alumni Foundations offer a variety of programs and scholarships to help you through your time as an undergraduate and beyond. As a "Pledge" you will automatically be participating in our Pledge Scholarship program which depending on your semester GPA can earn you a scholarship between $250 and $1,000. Also, the "Pledge" with the highest GPA for the semester is awarded a $1,000. Scholarship. Other scholarship opportunities are available to our undergraduates. Our local Foundation awards a $1,000 scholarship annually to a well-rounded Brother who has academic achievement, fraternity involvement and campus involvement. In addition, our National Fraternity offers a variety of scholarships that you can apply for on an annual basis. We are a speaker's program where alumni are invited to come and speak to the Brotherhood on their experience as an undergraduate, work experiences and life experiences. These are invaluable as they give you a real-life perspective.

As a social fraternity, we have full calendar of fun filled events. These include "socials" with sororities, our Mountain weekend getaway, our Formal and many other themed parties. But the best times are being at the Lodge playing basketball, watching tv or just sitting on our awesome front porch watching the sights on Milledge Avenue. At Chi Psi, our goal is for you to succeed both academically and socially and leave with not only life long memories but lifelong "brothers" who you will share many experiences as you go through life.
Contact Information
President, Harrison Greco – Harrison.Greco@uga.edu