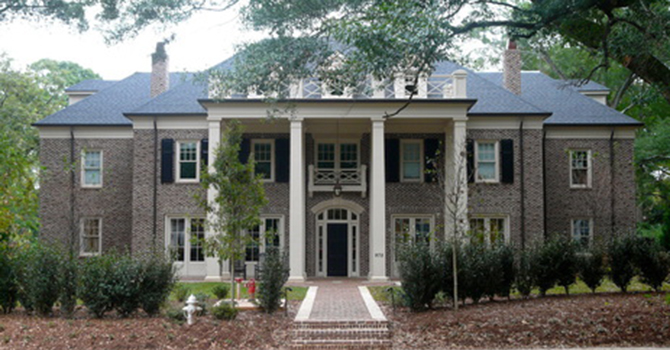 National Founding: December 24, 1824
Local Founding: 1867
The Chi Phi fraternity, founded in 1824, is the oldest social fraternity in the country. The Eta Chapter was founded at the University of Georgia in 1867, the second fraternity founded on campus. In these 142 years, the Eta Chapter has produced more Governors of the State of Georgia, more presidents of the university, and more captains of the football team than any other fraternity. Nine university buildings are named after its alumni.

Chi Phi's success is due largely to its strong alumni association and the continuing bond of brotherhood. This year promises to be another strong year for Chi Phi. The chapter will continue to be involved in the community with our annual fundraisers and will maintain its position as one of the top fraternities on campus, academically, socially, and philanthropically. This year Eta brothers will participate in IFC, Order of Omega, Golden Key, Athens Boys and Girls Club, Athens PBJs, numerous intramural sports, and various club and varsity sports. Our social calendar is again full, highlighted by such events as Lost Weekend, Formal in Savannah, game day tailgates, and our traditional Chi Phi late nights.
Contact Information
"Chi Phi"
975 S. Milledge Ave
Athens, GA 30605

Local Website

President
Andrew Brown
ugachiphipresident@gmail.com

Recruitment Chairs