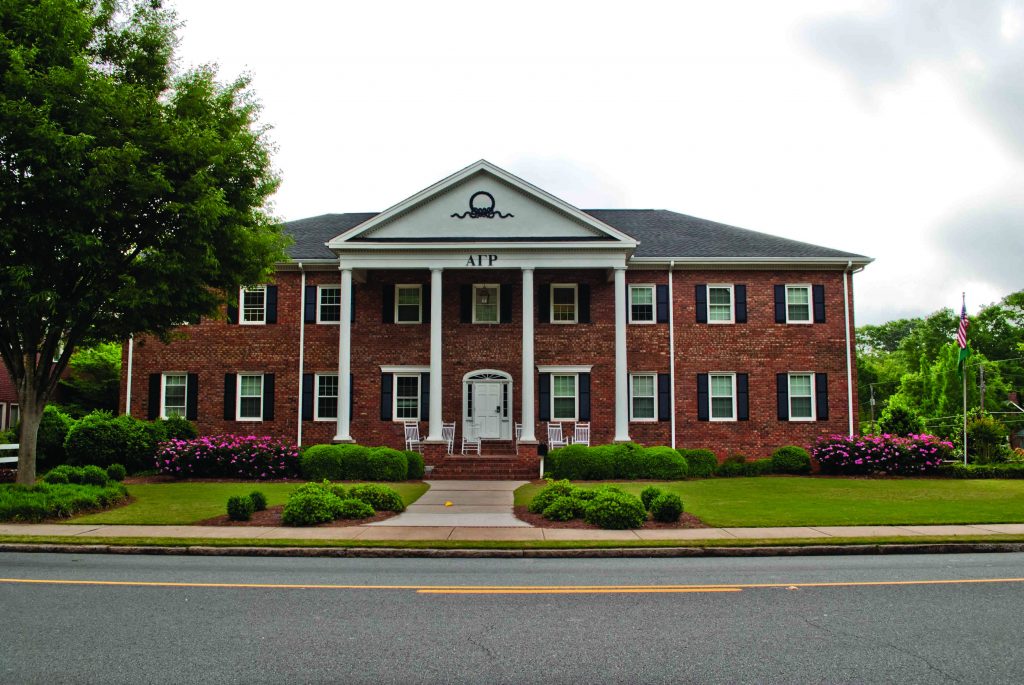 Alpha Gamma Rho Fraternity was founded nationally in 1908 at Ohio State University. The Alpha Eta chapter was charted at the University of Georgia in 1927, and has been situated at its current location since the early 1940s. AGR is an agriculturally-based fraternity and enjoys a strong professional relationship with the University's south campus. However, a south-campus major or related background is not required for membership. A wide variety of colleges and majors at UGA are represented within our brotherhood.

AGR has a full social calendar each semester, which includes date nights, socials, band parties, tailgates, semi-formal and an annual formal. We host two philanthropies each year, and we actively participate in numerous others. Our brothers also participate in both fall and spring intramural sports.

Academic performance is a high priority at AGR. Various scholarships are offered to new members and brothers as incentives for scholastic achievement. In addition, AGR strongly encourages involvement on campus and within the community. AGR brothers are currently affiliated with Student Government, the Arch Society, UGA HERO, UGA Miracle, Order of Omega, the Interfraternity Council, and many other organizations.

Joining a fraternity at the University of Georgia is a great decision and can have a significant positive impact, not only on your college experience, but throughout your life. If you decide to become a brother of Alpha Gamma Rho, you will have the opportunity to build friendships that will last a lifetime. The positive influence of your fraternity experience will undoubtedly help you to achieve your potential as a student, and ultimately to become a better man.
Contact Information
President, Lucas Tostenson – AGRPresUGA@gmail.com